IT'S RARE FOR A PROGRAM TO HAVE SOMEONE WHO CAN ALMOST SINGLE-HANDEDLY TURN THE TIDE OF A GAME.
Fortunately for C.E. King, they have two of a kind.
The Alexander twins – Kennedi "KK" and Brooklyn "BB" – have become the faces for the Panthers over the course of their tenure on the court. Growing up side-by-side has given the two an intangible bond, which some athletes may never achieve.
"It's been pretty good for us," said Kennedi. "We obviously have chemistry with each other, and we know how each other plays and moves on the court. We've played together our whole lives, so it's made it so much easier for us to connect through the game."
That connection certainly seems to have paid off. The Alexanders won't be separating any time soon, as the pair are headed to Tulsa to play their college ball.
"The culture at Tulsa made it feel like home," Brooklyn said. "They really care about us as an individual player, not just on the court but off the court as well. We could see that immediately when Tulsa started recruiting us."
The pair already has a plan for their future after they graduate college. Kennedi hopes to eventually play overseas, with a back-up plan of becoming an X-Ray technician, whereas Brooklyn wants to go into the medical field as well, as a registered nurse.
Fortunately for her, Tulsa will provide Brooklyn the flexible opportunity to begin her training while she's on the team.
Aside from the different numbers they wear, how might one differentiate the identical twins?
"Most definitely, it's our personalities," said Kennedi. "I'm more of an introvert... a little more shy and laid back. She (Brooklyn) is for sure an extrovert. She's always been the more social type who'll go out, but I'm the one who'd just rather stay at home. When people meet us, they'll know."
Another distinction can be made by what they do off the court.
"Me personally, I like to bake on the side," said Brooklyn. "Baking desserts is one of my favorite things to do during my free time. The best thing I've made was a strawberry cheesecake."
Kennedi would proceed to give her sister a side-eye grin.
"I don't care," Brooklyn laughed. "I'm going to place that to this day. I made a strawberry cheesecake. It looked good and it tasted good."
The upcoming season marks the final time the Alexanders will don C.E. King's colors. Both sisters have big plans for what's to come.
"We want to make it to State, plain and simple," said Kennedi. "We just want to be good, you know, and be able to say that we did something for C.E. King this year."
"We're definitely going to make history this year," Brooklyn said. "We've got big things coming."
One way or another, this season should be incredibly memorable for the Alexander household. Did we mention, they are really triplets? Brother, Logan, stars for the Panthers' boys team.
SINCE STEPPING ONTO THE COURT IN 2020, AYLA MCDOWELL HAS HELPED TURN CYPRESS SPRINGS GIRLS' HOOPS INTO A POWERHOUSE.
The 6-foot-2 guard is coming off a season in which she led the Panthers in points, blocks, and rebounds, en route to an appearance in the Regional Tournament. This performance would earn McDowell her second consecutive District 16-6A MVP selection.
Her goals for her junior year are fairly simple.
"My mindset for this season is to keep our success going," she McDowell. "I want to get District MVP again, and as a team, I want us to get to State. I honestly think this team is capable of advancing that far and we can win it."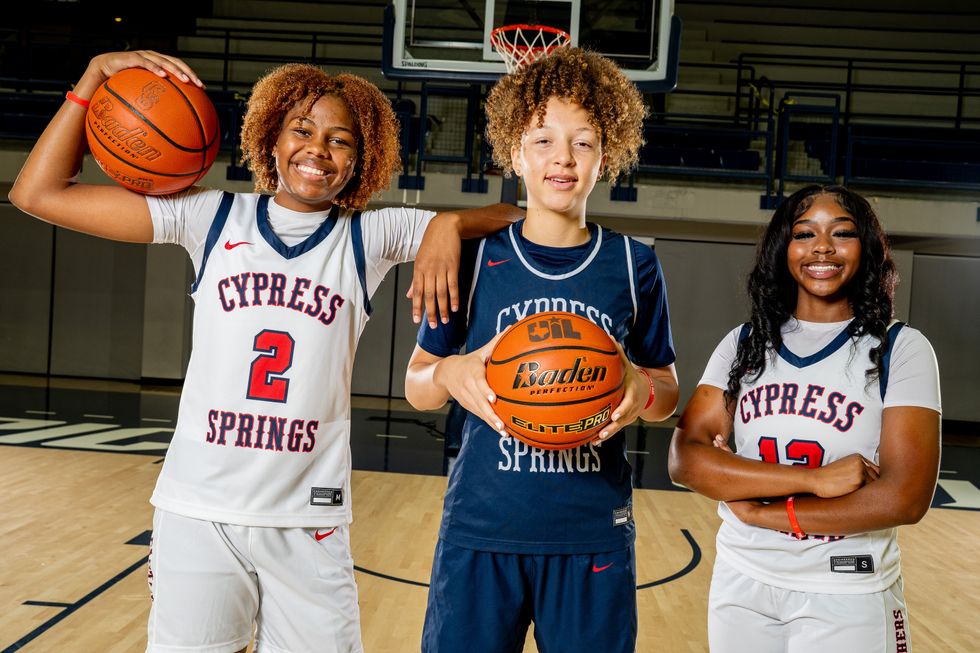 Bradley C. Collier (VYPE)
McDowell is as talented as they come, given how she can effortlessly switch from the guard and post positions throughout the season.
"I think my biggest strength is my versatility," she said. "I can play inside and outside, which makes me a difficult person to guard. If I'm up against a post player, I can maneuver around them. If I got a smaller guard on me, I can post up. That ability is extremely useful for me."
It might not come as a surprise that her ingenuity can be seen off the court as well.
"I like to think I'm an engineering-type of person. I love creating things," McDowell said. "One day, that's a field I could go into. Some of the cooler things I've made were these cutting boards I built last year in my manufacturing class. It took some time, but you can make some interesting designs and sell them for a nice profit."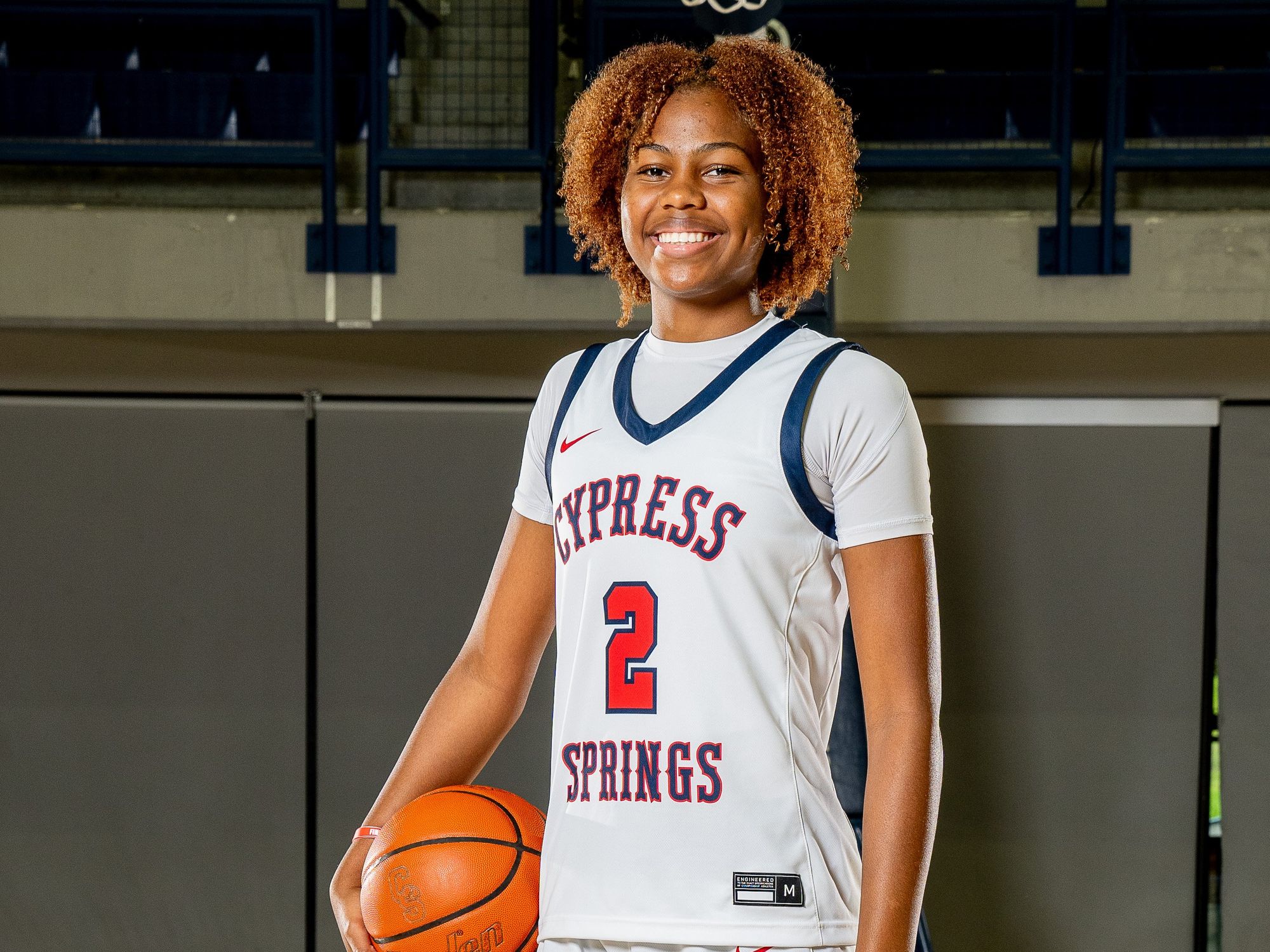 Bradley C. Collier (VYPE)
Many athletes will often look to their family or peers for motivation. However, not everyone can say that they were mentored by a former professional like McDowell.
"One of my biggest inspirations was Marie Ferdinand," she said. "She played in the WNBA, and she always pushed me to compete when I was younger. She taught me how to shoot, and once I started to fall in love with the game, I knew that was what I wanted to do when I got older. I've known her for a long time, and we still talk to this day. She's always by my side and I really appreciate her."
If McDowell keeps at her current pace, she could reach that same level of success one day. It's only a matter of time.
Jamey Wright (VYPE)
OVER THE PAST FEW YEARS, CLEAR BROOK HAS BEEN THE CROWN JEWEL OF CLEAR CREEK ISD GIRLS' BASKETBALL.
Rezia Castillo has been at the center of the Wolverines' success. Castillo enters her junior year having already earned District 24-6A MVP honors each of the two seasons, including a Newcomer of the Year selection as a freshman.
She has played well beyond her age and she has her sister to thank for that.
"It all began probably when I was in first grade," said Castillo. "I have an older sister who played, and I'd go to her practices. I was on the sidelines, doing what they were doing, even though she's six years older than me. I've kept playing just because it's fun and I wanted to stick with what I loved. It has been my life ever since."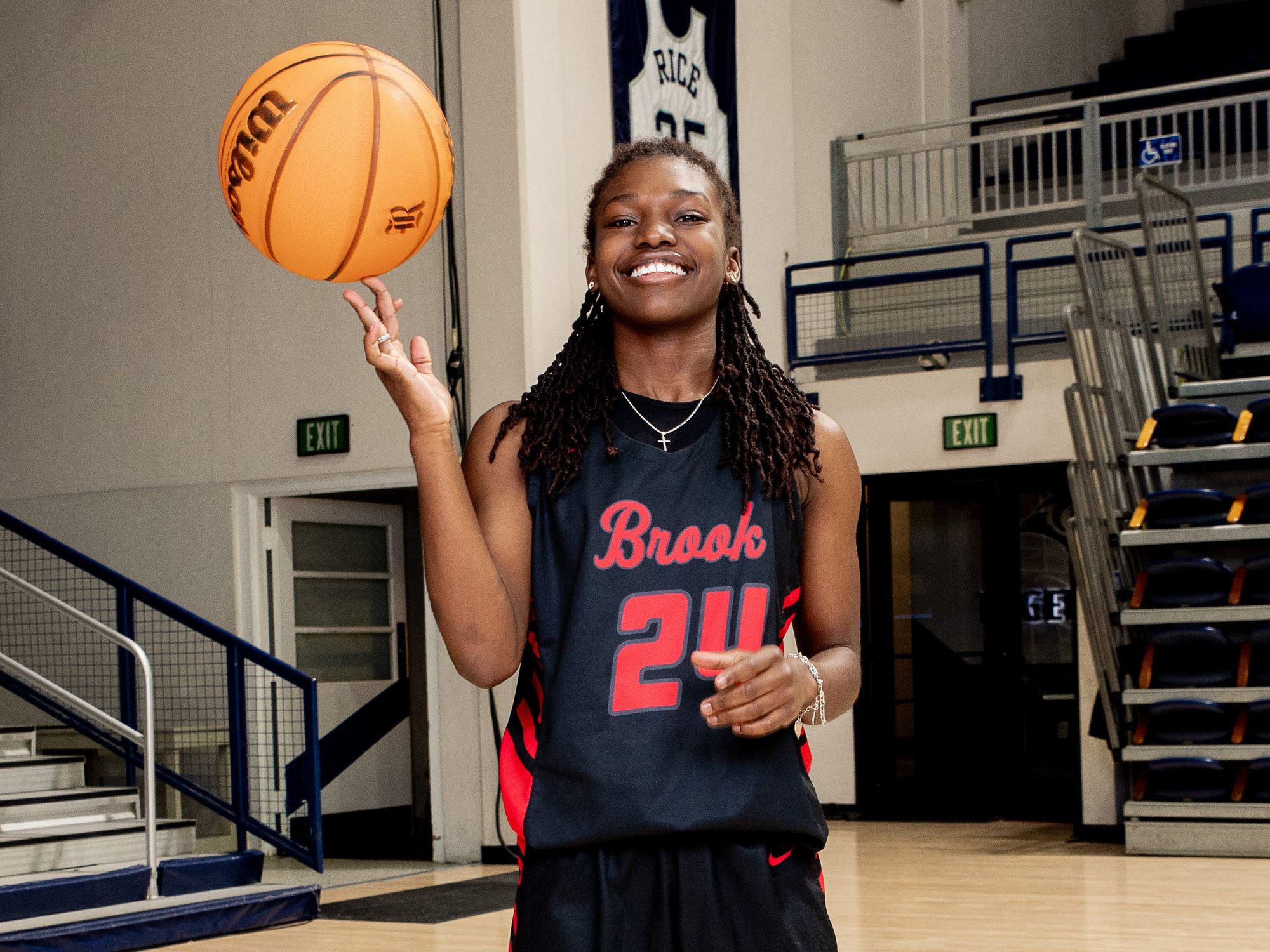 Jamey Wright (VYPE)
What sets her apart from the pack is her unquestionable unselfishness on the court.
"I'd say my greatest strength is how I get my teammates involved," she said. "Whenever the people around you get to contribute and enjoy themselves, I always think that's what makes basketball more fun. As the point guard, that's kind of my job, but it's nice being the one directing that."
Basketball can be a full-time gig. So, what does the Clear Brook guard do to take the edge off?
"With my personality, I think people might be surprised but I actually really enjoy reading," Castillo said. "I could do that for hours at a time. I like anything fiction – realistic fiction, mystery, romance books. Colleen Hoover is one of my favorite authors. Everyone's into technology now, but reading is still one of my favorite things to do."
Clear Brook finished as undefeated (12-0) district champs a year ago, before subsequently advancing to the Regional Quarterfinals thanks to the efforts of Castillo and fellow junior guard Kamryn McLaurin. They each scored nearly 400 points on the year.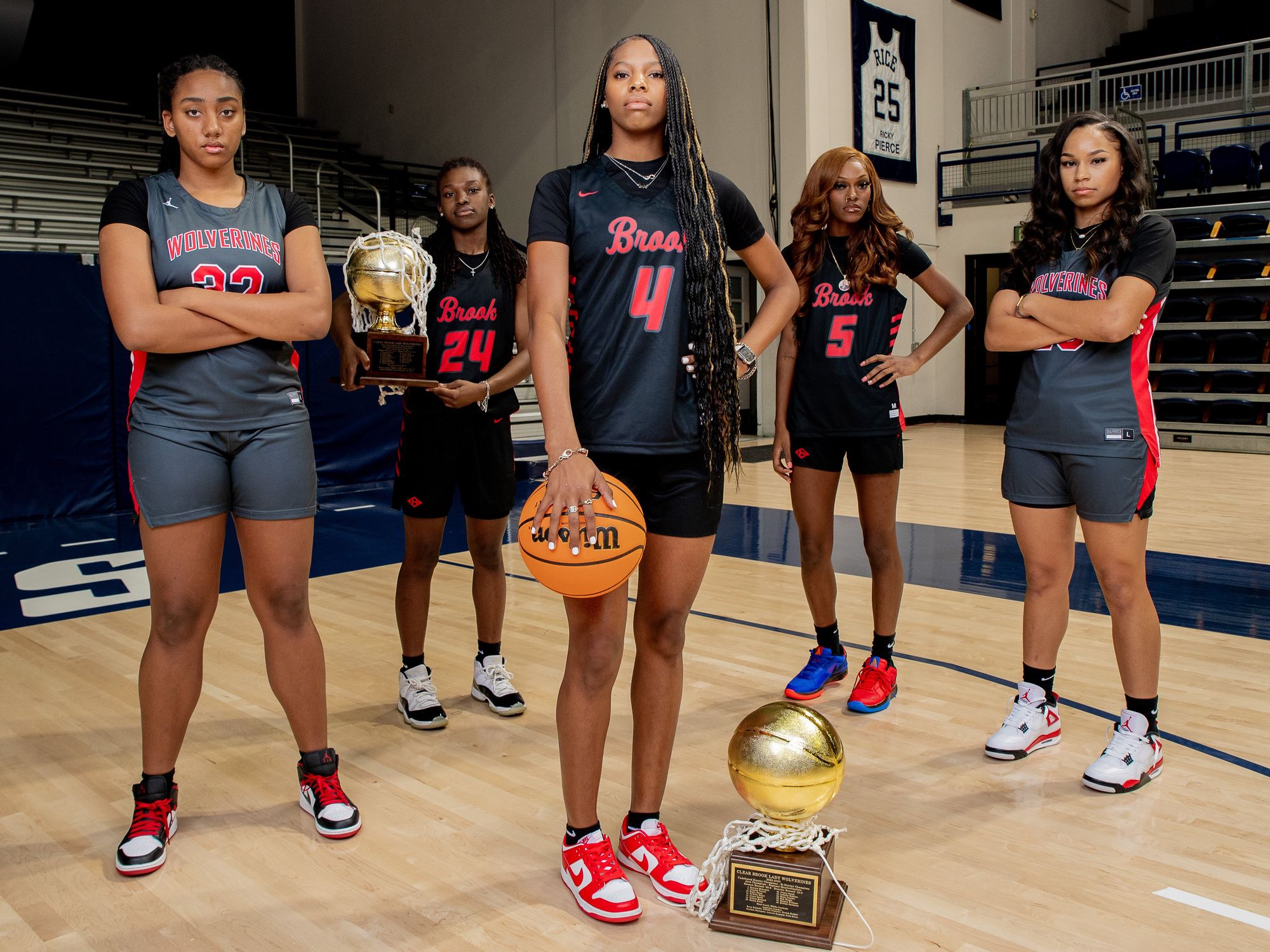 Jamey Wright (VYPE)
So, what's it going to take to repeat that effort?
"This year is really going to be about digging in and being willing to put in the work," said Castillo. "In previous years, our season really started over the summer, so we're already in that process. But, when we take to the court, we're going to have to work hard and play for each other."
With Castillo running the show alongside McLaurin, it could be the Year of the Wolverine.