THE SAN MARCOS HIGH SCHOOL SOFTBALL TEAM IS COMING OFF A PLAYOFF APPEARANCE DURING THE 2022 SEASON AND ADDED FRESHMAN PITCHER ADELAIDA SIERRA.
THE TEAM STARTED OFF HOT, DEFEATING MULTIPLE PLAYOFF CONTENDERS BEFORE BEING HIT WITH MULTIPLE INJURIES TO STARTERS CHRISTI "CJ" CASTILLA AND ADELAIDA SIERRA.

There were some bright spots, however Jessica Deleon, Ava Serna and Eliza Lozano had tremendous seasons at the plate. Before her injury, Sierra tallied 119 strikeouts on the year.
There was a ton of fight in the Lady Rattlers in 2023 and they are ready to get back to practice to turn the tide in 2024.
Justin Hartojo (VYPE)
The south Houston area is loaded with talented athletes who give it their all in their respective fields of play.
Welcome to the VYPE Playmakers powered by UTMB Health, where we're highlighting five standouts from the previous week who stole the headlines.
Here are the UTMB Athletes of the Week.
Gabbie Roundtree, Pearland Softball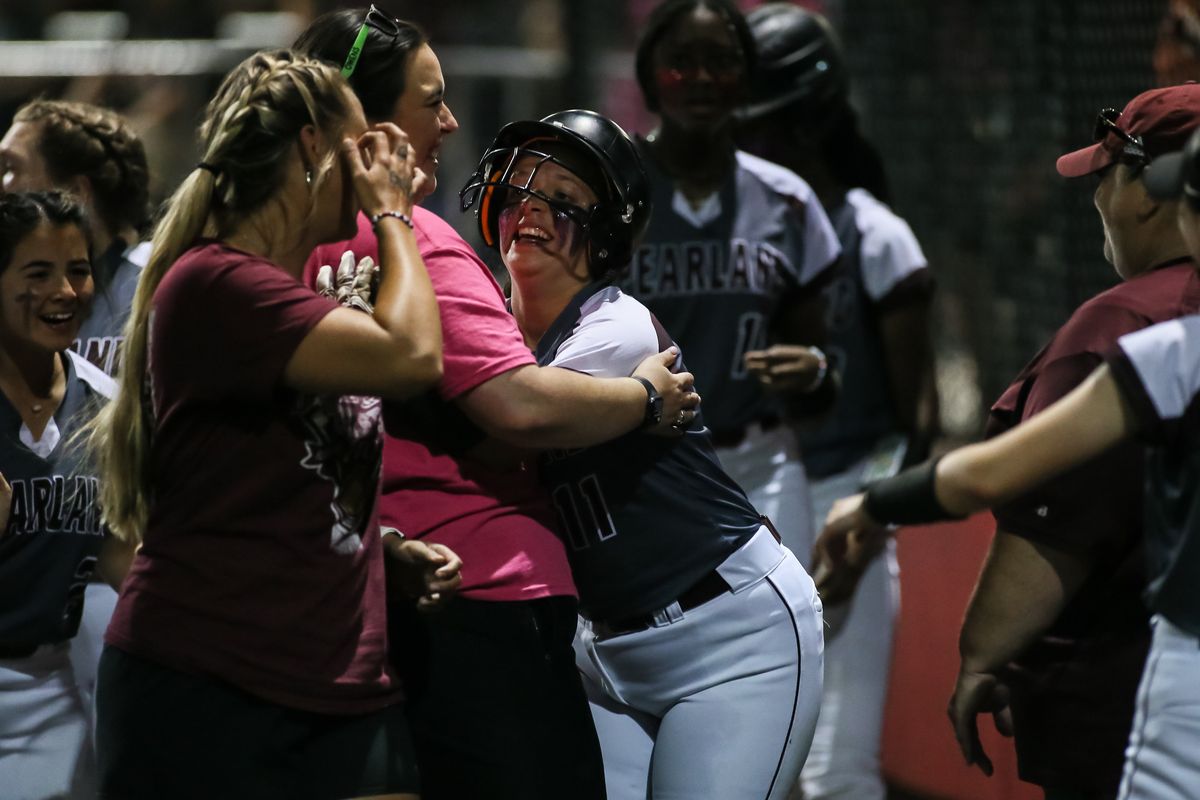 Roundtree celebrates her game-tying 3-run HR with her teammates
Photo by Lloyd Hendricks (Hendricks Rockography)
In the bottom of the seventh inning of the Class 6A Regional Finals, Pearland was down 5-8 against Deer Park.
With their hopes of reaching the State Tourney hanging in the balance, pinch-hitter Gabbie Roundtree (Sr. OF) came in the clutch with a 3-run homer to tie the game. Soon after, the Lady Oilers would emerge victorious by a score of 9-8 to punch their ticket to Austin.
Brandon Schirck, Friendswood Track & Field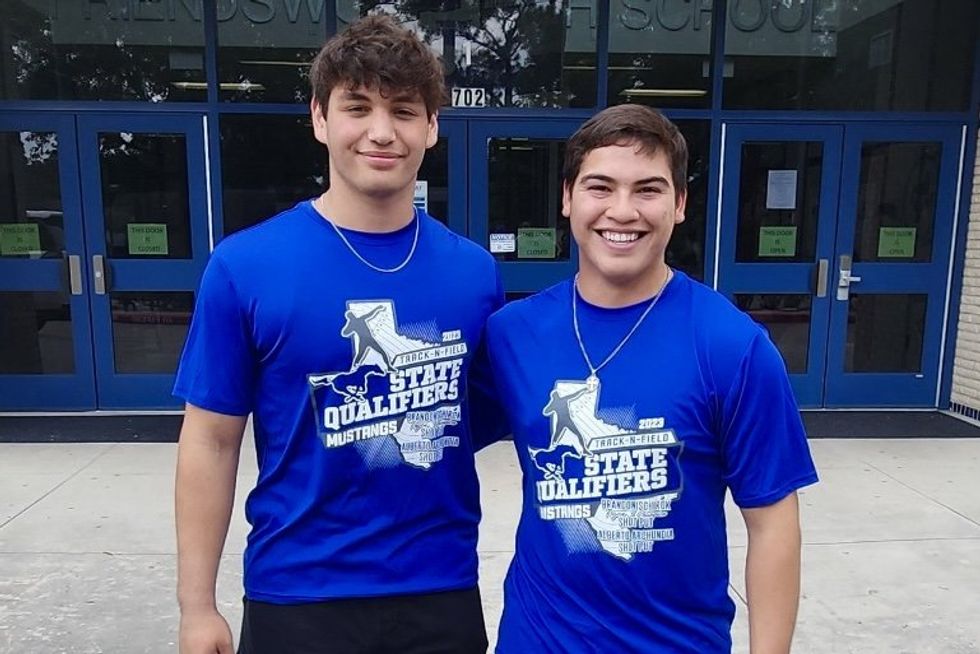 Friendswood's Brandon Schrick (Left) & Albert Archundia (Right)
Photo acquired via Twitter: @FWoodBoysTrack
Friendswood's Brandon Schirck had a remarkable showing throughout his team's Spring campaign. The junior Mustang further evidenced this by taking gold in the Shot Put at the UIL Regional Meet, followed by a second-place finish (59-09.75) at the State Meet. With another year left in his career, expect him to improve upon those stats in 2024.
Albert Archundia, Friendswood Track & Field
Similarly to Schirck, senior Albert Archundia led another outstanding year on Friendswood's Track & Field team. After finishing second at Regionals, Archundia took bronze at State in the Shot Put event (58-10.00), to cap off an exceptional high school career.
Kristyn Whitlock, Pearland Softball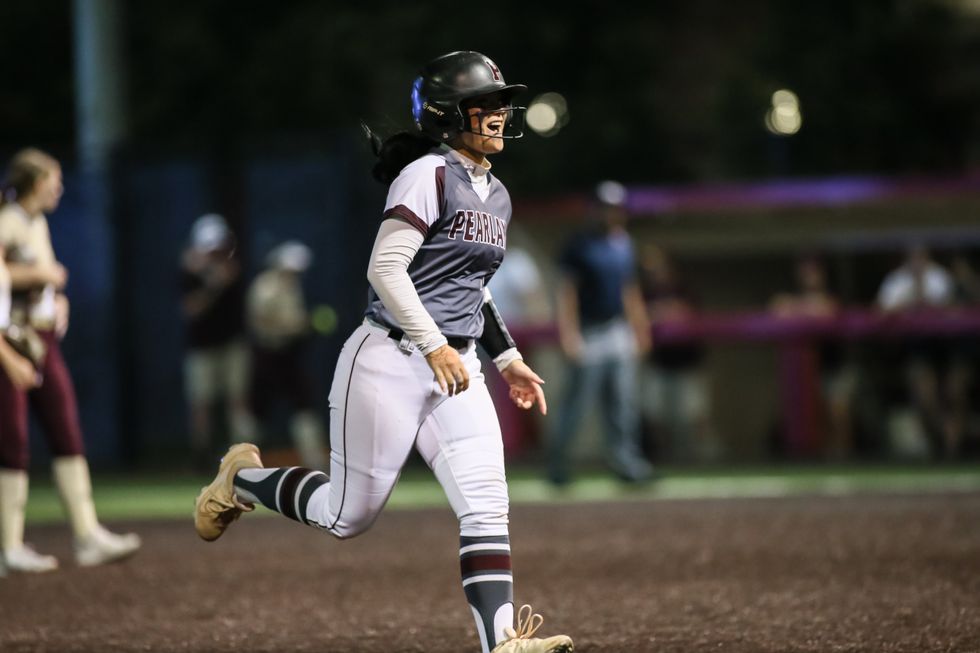 Whitlock rounds the bases after hitting a solo-homer against Deer Park
Photo by Lloyd Hendricks (Hendricks Rockography)
Pearland's senior infielder Kristyn Whitlock played an instrumental role in the Lady Oilers' victory in the Region III Final. The SHSU-signee had a solo homer in the contest, on top of three RBIs--one of which was the walk-off sac-fly to send her team to the State Semifinals. Whitlock will undoubtedly be a key figure in Pearland's push for a title this weekend.
Friendswood Girls Golf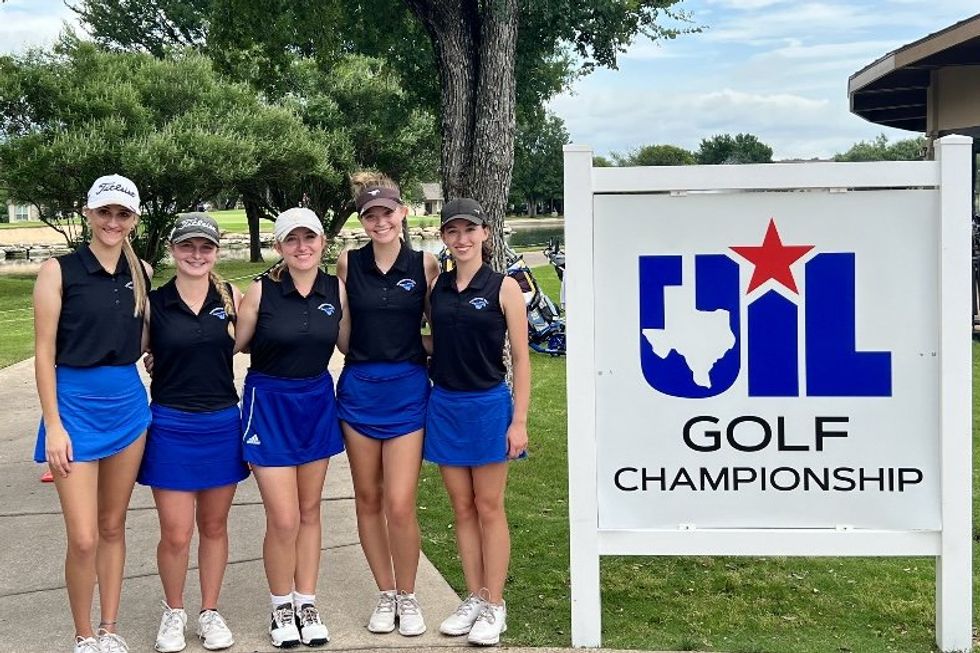 Photo acquired via Twitter: @FwoodGolf
After winning yet another district championship, the Mustangs Girls Golf team would go on to place third at Regionals--earning them a spot in the UIL State Tournament at Legacy Hills Golf Club in Georgetown. Friendswood ultimately finished ninth-overall against some tough competition, with a composite score of 674, which has set the standard for the young program.
Join the #VYPETEAM
Get up to date news from all over the country!