WHEN ZOË MARTINEZ WALKED INTO THE HALLS OF GOOSE CREEK MEMORIAL, SHE PASSED BY THE RECORD BOARD. IT WAS A PLACE SHE STOPPED AND ENVISIONED WHAT HER CAREER COULD BE.
"I just pushed myself so hard since my freshman year," Martinez said. "I walked in, and I looked at the record board. It was my time and I wanted to make my name known at the school."
Four years later, Martinez has done just that through her play on the volleyball court and during the summer playing sand volleyball.
In her sophomore season, she first etched her name onto the record board in career aces and single season aces. Her junior year it was the career assists record that fell. Now, as a senior she wants to bolster those numbers and take down the single-season assists record.
But in the spring, her senior season was in jeopardy.
While teaching middle school players on the sand volleyball court, she jumped up to serve like she had a thousand times before, but this time felt a pop in her left knee.
The next day when Martinez woke up, the pain she felt signaled to her that something was wrong. In fact, she had a tear in her meniscus, which required surgery.
"I thought that was it," Martinez said. "I was scared for my senior year, but I knew I had a few months to recover. I was in between 'I should be fine' and 'OK, what happens if it is really bad'."
Doctors would go in and just shave off some of her meniscus muscle, which was bigger than normal, which would help in her recovery. The recovery process went swift as she was already walking out of the gate.
In mid-July, Martinez was cleared to return to volleyball activities, which included beach. She and her partner played in a few tournaments and qualified for Beach Nationals in Florida, where they performed well.
Being full-go for her senior year has excited Martinez as she looks to bolster those records for younger sister Ava — who enters the 7th grade this year — to one day chase and put the final touches on her Patriots' volleyball legacy.
"I want them to remember the energy I leave on the court and just the passion I have for volleyball," Martinez said.
Healthy Falcons ready to soar in '21
The Rewind
The Davis Falcons were banged up at several positions after facing Westfield in their first game. That set the tone for much of their 2-4 season, but their win against MacArthur is when it all came together for coach Scott Joseph and his team. They were healthy again and played up to their potential.
The Offense
They are back! QB JOSHUA GARUBA returns after playing one game a year ago. "He's had a heck of a summer and has developed into a leader. He was elected our team captain," Joseph said.
Jaylon Jones is a talented WR with some wiggle and the OL returns Caleb Williams and Mauricio Jaramillo. Big back Azavion Kegler will move the chains on the ground. "Kegler is poised to have a big year and we need him to."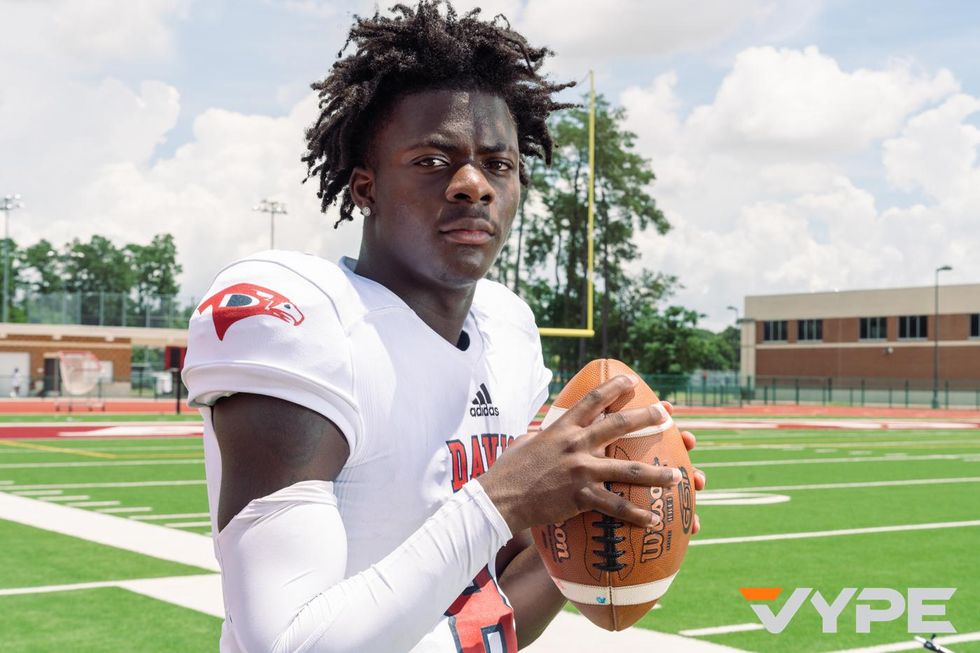 The Defense
The teeth of the defense is at the LB position. Coach Joseph likes MyShawn King, Javari Davis and XAVIER GRAHAM running sideline to sideline. He also returns stud safeties Nycolis Prudhomme and Darrius Adams, who can cover some ground.
Elson Mouton will anchor the three-man front to let the LBs run free. "We just understand more what we are doing this year because we were a little make-shift with all the injuries last year. Our defense should be the strength," Joseph said.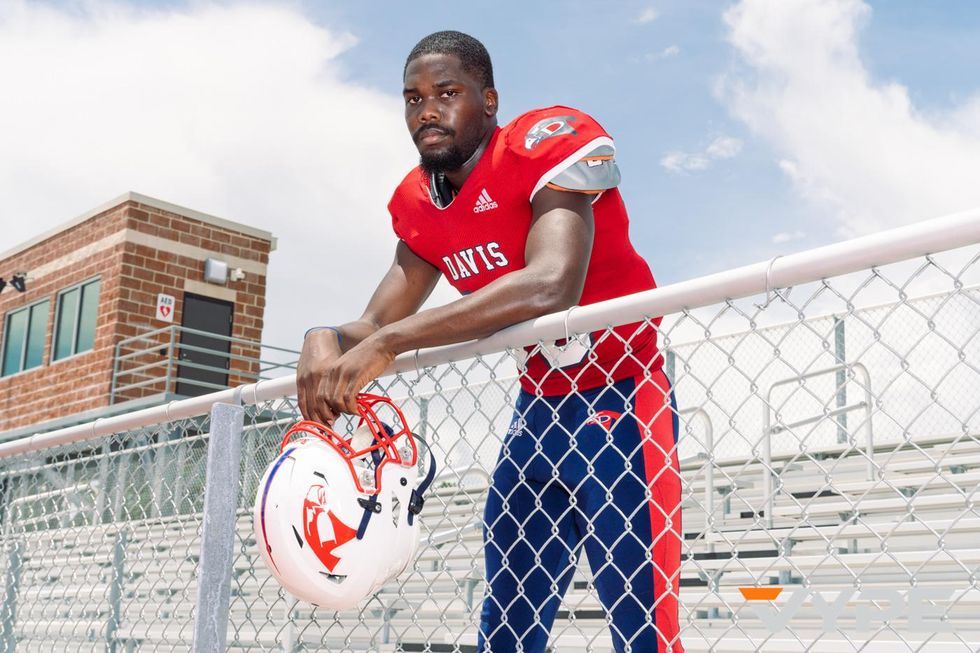 Coach Speak - Scott Joseph (3rd Season at Davis (5-12); 6th Overall (17-30))
"Last year, we were really thin in some areas due to kids getting injured and not really being here with COVID. We are healthy and much-improved in so many places. We just need to keep them healthy. Our coaches did a great job really pushing our players to be up here in the offseason and summer and that really worked for us."
"Honestly, our kids really enjoy going to practice [on the turf practice field]. They love the turf. If it rains early in the day, we can practice. It's a very smooth surface and it cuts down on injuries. It's a sense of pride here at Davis."
Others to Watch
Deadrick Fikes (TE)
Johnny Perry (DB)
Keandre Mathis (LB)
Reginald Berry (OL)
Byron Charles (OL)
It's time to get to know one of the senior leaders for the Mustangs heading into the 2021 season. Get to know Dillensia Clebourn.
...
VYPE: What's your volleyball story?
CLEBOURN: I started playing volleyball in the sixth grade. I've played ever since then, and volleyball is just fun. Whenever I get on the court, everything else doesn't matter to me anymore.
VYPE: What kind of legacy do you want to leave at Aldine HS?
CLEBOURN: When I leave, I want the younger girls to remember me as someone who was always helping them. Making them better, getting them to have fun and uplift them.
VYPE: What do you like to do outside of volleyball?
CLEBOURN: Outside of volleyball I like to sing. If I went on a talent show I would sing In Love with Another Man by Jazmine Sullivan.
VYPE: What is your hype song?
CLEBOURN: I listen to Hot by Young Thug featuring Gunna. It's the beat and Young Thug is my favorite rapper, so really anything with him is going to hype me up.
VYPE: What does the future hold for you?
CLEBOURN: I want to go to cosmetology school. I want to have my own salon. Growing up watching my mom do hair and seeing how she has a business doing something she loves really inspired me. I want to grow up, do hair and follow in her footsteps.
Aldine Volleyball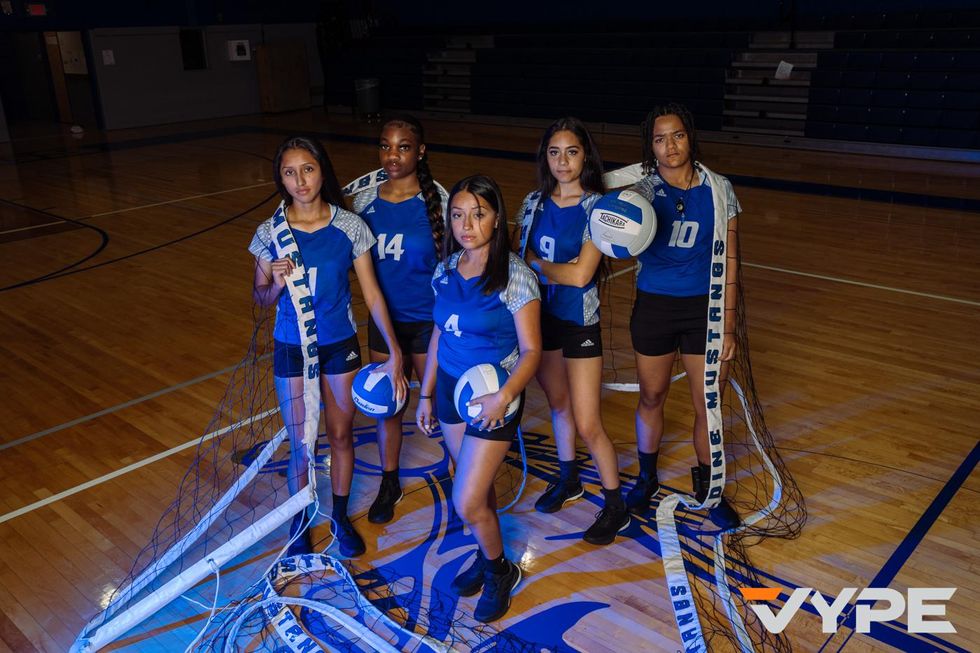 The Stats
1991 Regional Finalists
Four Playoff Appearances Since 1990
Head Coach Elizabeth Durden
#GoMustangs
Players to Watch
No. 1 Amy Hernandez, JR Outside Hitter
No. 4 Janet Juarez, SR Defensive Specialist
No. 9 Alondra Rosario, SR Setter
No. 10 Brooklyne Cook, SR Middle Blocker
No. 14 Dillensia Clebourn, SR Outside Hitter