VYPE 411: Anderson's Fidler Heads North To Syracuse
Feb 26, 2020
The Austin area produces a lot of top tier athletes. That's why VYPE Austin editor/reporter Thomas Bingham caught up with Austin Anderson softball player and 2020 Syracuse commit Makena Fidler this week. Check out our VYPE 411 Q&A segment to learn about her college opportunity, the type of athlete she is, the 2020 high school softball season and more.
Bingham: "You're a 2020 Syracuse softball commit. What excites you about the opportunity and why was the move to Upstate New York the right choice for you?"
Fidler: "There are multiple things that excite me for the opportunity to play at Syracuse. First, I love the coaches and the culture they are building within the softball program. It feels like a family. Next, ever since I was little, I have always wanted to play at the highest level against the best competition. Being a part of a Power Five conference team will allow me the opportunities to not only play against the highest competition, but will also challenge me to compete at that level. Lastly, Syracuse has both a strong academic [and] strong sports tradition, which was very important to me. I felt Syracuse was the right choice for me because it blended a lot of things I was looking for in a college experience. One of the things that I loved most about Syracuse and Upstate New York is the support of the athletic programs from the community and the pride in which the area takes in Syracuse University."
Bingham: " When did the offer come in and how honored were you when you received it?"
Fidler: "I was extremely honored and grateful for the offer. I met assistant coach [Vanessa] Shippy at the Ronald McDonald Tournament in the fall of 2018. She invited me to a camp in Syracuse that December. She jokingly says that she wanted to make sure a Texas girl could survive in the snow. During my visit, I knew it was the place I wanted to be. Right after the camp, Coach Shippy and head coach [Shannon] Doepking called and said they wanted me to be a part of the team and I could not have said yes any faster!"
Bingham: " As a senior at Austin Anderson, how do you plan to lead by example on the softball field?"
Fidler: "It all starts with working hard. I have been fortunate enough to be a captain all four years and I try to set the best example on and off the field, whether that be in the cages, on the diamond, in the classroom or simply hanging out with my teammates."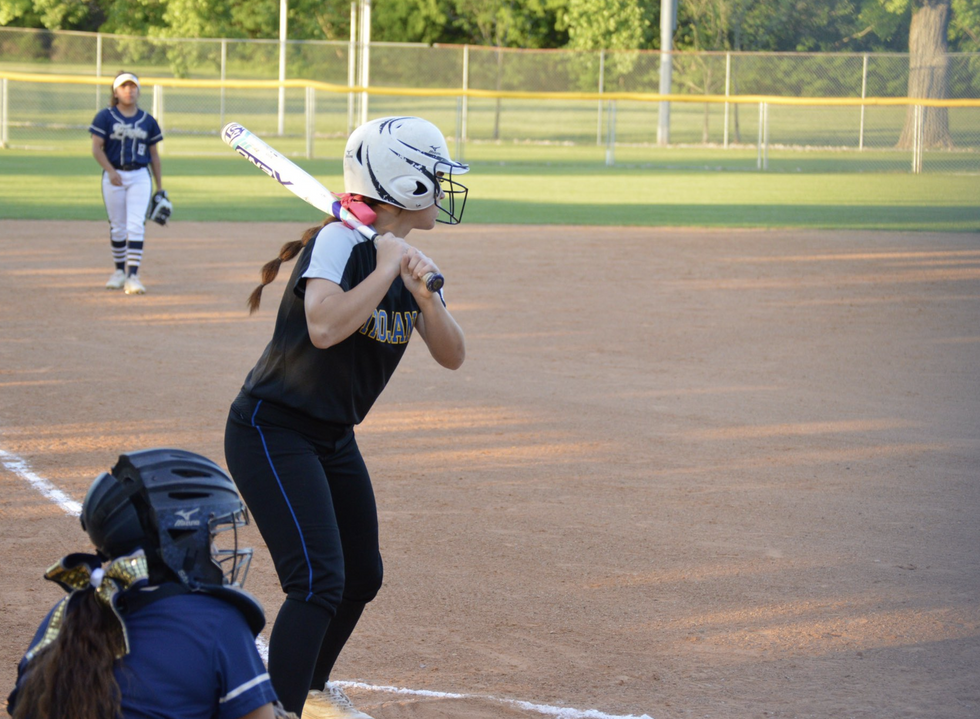 Bingham: " What goals are you chasing as a senior to finish your high school career on the right note?"

Fidler: "There are different sets of goals. As a team, we want to continuously improve, be competitive and challenge for a playoff spot. As for some personal goals, I want to do my best to build the program and leave it in a better place than when I got here. I also want to make sure my last year is full of fun and memorable moments. [And] winning always helps."
Bingham: "For people that haven't seen you compete, how would you describe your playing and practice style?"
Fidler: "I like to have a balance between being focused and competitive, as well as having fun. I try to keep the energy at practice and during games high by yelling words of encouragement and occasionally showing off some dance moves."
For more sports coverage, follow Thomas (@Texan8thGen) and VYPE ( @VYPEATX ) on Twitter.
Looking to get more involved? Check out ShopVYPE for fresh gear that supports local schools and the VYPE U Ambassador Program. To sign up for the VYPE U Program, apply at VYPEU.com.
Keep reading...
Show less