New Caney; Porter the kingpins of District 9-5A-DI
Aug 22, 2019
DISTRICT 9-5A-DI
Preseason Rankings
New Caney
Port Arthur Memorial
Porter
Kingwood Park
Houston Austin
Goose Creek Memorial
Galena Park
Houston Wisdom
VYPE is offering fans the opportunity to purchase a copy of the magazine and have it delivered to you, instead of waiting to find it in stores.
CLICK HERE TO ORDER - 2019 VYPE Houston Football Preview Magazine
…
PRESEASON AWARDS
MVP
Zion Childress, New Caney
…
OFFENSIVE MVP
Michael Mata, Houston Austin
…
DEFENSIVE MVP
Zhyon Bell, Porter
…
BREAKOUT PLAYER OF THE YEAR
Derrick Harris Jr., New Caney
…
SLEEPER TEAM
Houston Austin
…
THE PROSPECTUS
Look at the record. Look at the history they've made. Brady Pennington has the New Caney train rolling in North Houston. Pennington has resurrected this program and made it a year-in and year-out contender. The Eagles have won three-straight district crowns and eye another one in 2019. Who could knock off the champs? Port Arthur Memorial, Porter and Kingwood Park will fight for the final three playoff spots and could contend for that top spot. But for now, this is New Caney's district.
New Caney Eagles
In the last four seasons, New Caney has gone 34-12, made the playoffs each season and won three-straight district crowns. Prior to Pennington arriving at New Caney, the Eagles' program had won a total of two district titles (1963 and 1997) in its history. Now, the "On the Anvil" work ethic is fully engrained and New Caney is a power. Expect more of the same this season. District 9-5A-DI MVP Zion Childress is back for his senior season. Childress committed to UTSA in the offseason after passing for more than 1,400 yards and rushing for another 1,300 yards last year. Childress is a dynamic playmaker. Other key returners on offense include CJ Sanders (372 yards) and Anthony Robles (686 yards) in the backfield. One of Childress' top targets will be Isaiah Akin, a second-team, all-district pick, while Anthony Martinez and Wyatt Stubenbordt protect him on the line. Defensively, Derrick Harris Jr. will be the player to watch. The incoming junior, who was the District Newcomer of the Year, had a busy offseason receiving offers from Texas, Texas A&M, Miami (FL), Oklahoma State, Baylor among others. At linebacker Harris is a force, recording 83 tackles and five sacks a year ago. Other key returners on defense include second-teamer Kaylye Jackson and Ladarion Henson. Heading into his ninth season, Pennington wants to see his team "to continue to build on past success, stay hungry and fill key positions on the offensive line".
…
Port Arthur Memorial Titans
Under first-year coach Brian Morgan, Port Arthur Memorial made its third-straight playoff appearance in 2018. The Titans went 9-2 a year ago after finishing second in the district behind New Caney, which was its only district loss. Heading into 2019, the Titans seek their first 10-win season since 2016 and fourth-straight playoff appearance. The Titans bring back 12 starters, including unanimous first-team, all-district running back Branden Chaney. Last year, Chaney rushed for 664 yards and nine scores in the regular season as a sophomore. He could have a big year. Another key returner on offense is Tavian Gipson at tight end. In the regular season, Gipson had 307 yards and three scores through the air earning a first-team nod. Also back is first-teamer Trey Rodgers on the offensive line. Defensively, Jordon Thomas will set the tone up front. Thomas had 32 tackles and five sacks a year ago. Other key returners on the defense include David Moore Jr. (DE/OLB), Jatavian Neal (CB/RB) and Keoni Evans (DT). Neal and Evans were both first-team, all-district picks. The defense will set the tone early for the Titans, while a quarterback emerges to spread the ball around.
…
Porter Spartans
Porter was so close to derailing what ended up being a magical season for Shadow Creek in 2018. The Spartans pushed the Sharks to the brink in the first round but fell short 37-30. Now heading into 2019, the Spartans are ready to get back into the playoff mix. Since Jim Holley arrived at Porter, that's been the theme – winning and playoffs. Holley enters year four with hopes of a fourth-straight playoff appearance, but he will have to do it with a new quarterback. Zane Russell (Dallas Baptist) is gone to graduation, so Jack Reilly steps in to take over the reigns. His top target will be Baron Bradley, who had 533 yards and eight receiving touchdowns last year. Bradley was a first-team, all-district pick in 2018. Other key returners on offense include Joseph Guillory (Center) and Shelton Munger (OL). Defensively, Zyhon Bell is the name to circle. Bell is a two-time all-district pick and will vie for the district defensive MVP award. Bell had 120 tackles and five sacks last year. Also to watch on defense is Jarrod Rickle (DT), Trace Knight (WR/DB) and JoJoGuillory (DB/WR). Circle the regular season finale against New Caney – the annual Battle Line on 59 game – as a must-see contest.
…
Kingwood Park Panthers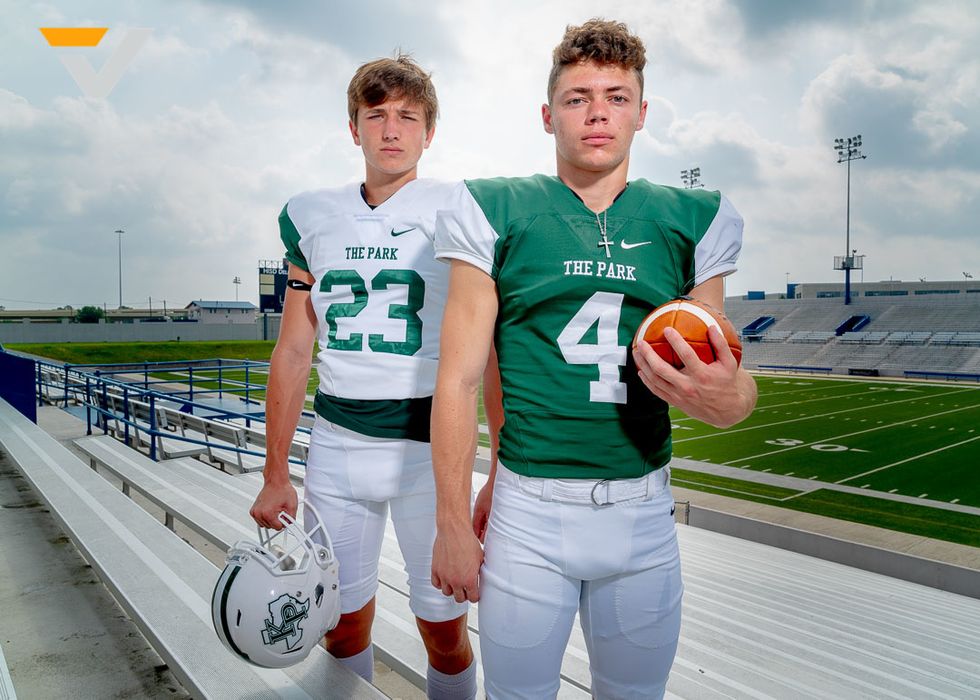 The Kingwood Park Panthers
After missing the playoffs in his first two seasons at the helm, Clayton Maple has turned Kingwood Park back into a consistent playoff contender. For two-straight years, the Panthers have reached the playoffs and return 11 starters, including seven on offense heading into this season. Seniors Canen Adrian and Christian Smith will be players to watch this season. Adrian had 622 yards and eight touchdowns receiving last season and will be a big target for the new quarterback. Kingwood Park will have to find an answer at that position after Sam Johansen graduated. Other key returners for the offense include first-team, all-district lineman Luke Pavlat and Brian Blier. Defensively, Smith will lock down the secondary. Gage Guerra will be one to watch at the kicking position. If Kingwood Park can figure out the quarterback spot, the Panthers could be back in the playoff picture again.
…
Houston Austin Mustangs
In 2018, Houston Austin finished just on the outside looking in at the playoff picture. The same could happen again in 2019. The Mustangs do bring back some players that could make a difference though. The offense, which averaged 291.7 yards per game last year, will literally run through Macias Mata. Last year, Mata rushed for 1,037 yards and 11 touchdowns. Mata was a first-team, all-district rusher. Also, back is Greg Jones at quarterback, who passed for 899 yards and rushed for another 202. Defensively, watch for Acieon Fuller (FS/RB), Jacob Ayvenes (C/NG), Delvante Mayes (DE) and Lloydarius Garner (LB/TB). Garner had 94 tackles to lead the defensive unit last year. Austin could be the sleeper of the district and sneak in at the No. 4 slot.
…
Goose Creek Memorial Patriots
It's a new era at GCM. Shannon Carter comes over from Cinco Ranch to take over the program. He's no stranger to the district, however, serving as an assistant for Baytown Sterling less than a decade ago. He's got his work cut out for him, inheriting a program that hasn't been to the postseason since 2013. The straw that will stir the drink will be Emerson Haywood, who can play virtually anywhere on the field. Haywood will likely move to QB1 for the Pats. The offensive line has a pair of returners in center Jace Davis and tackle Braedon Paige, who will need to control the locker room and lead from the trenches. Holden Hill may be a dual-purpose athlete for Goose Creek. He's a shifty running back and can also flip to cornerback. The offense is going to need a boost, after averaging 234 yards a game last season. While the offense has some experienced pieces, the defense only returns one starter. Thankfully for Patriot fans, Carter is an expert on the defensive side. The Patriots will need to get their defense in order, which gave up over 370 yards per game in 2018, if they have hopes of competing in the explosive District 9-5A-DI.
…
Galena Park Yellow Jackets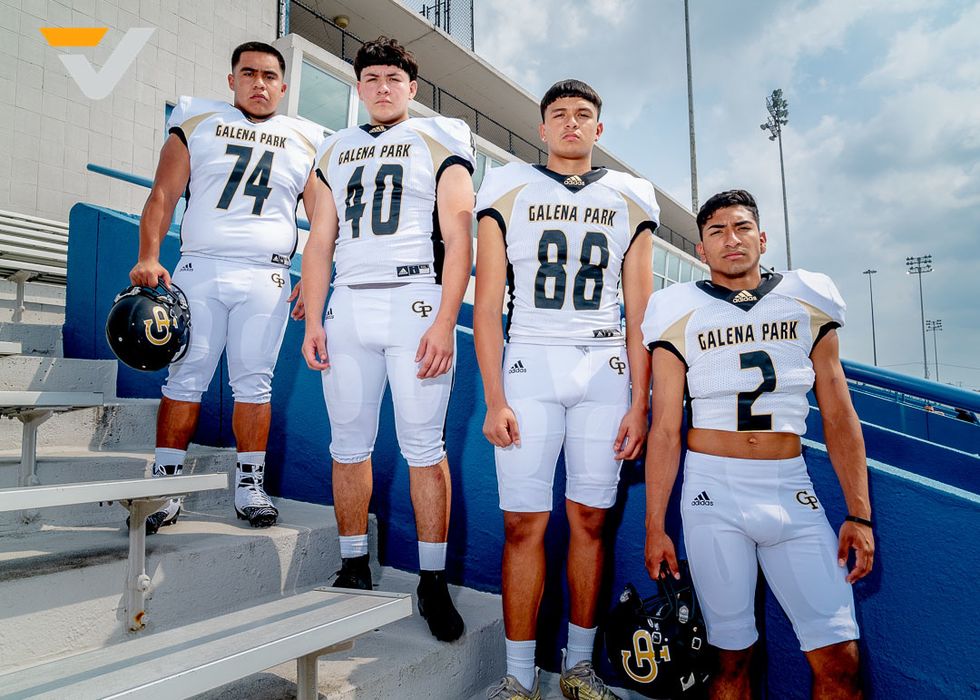 Galena Park
When looking for its next head coach, Galena Park chose one of its own. Spiro Amarantos, a 1989 graduate of Galena Park, has been given the opportunity to lead the program he played for and that gave him his first coaching job. The past two years, Amarantos served on Jim Holley's staff at Porter. So, what's in store for Galena Park? Eli Quintero will be the Big Man on Campus after rushing for 545 yards and five scores a year ago. Another key returner on offense will be Patrick Hernandez Jr., who had 419 yards receiving with three scores last year. A player to watch down in the trenches is Richard Martinez, who can play both sides of the line. Defensively, Brice Hernandez (43 tackles) will be one to watch coming from the defensive end position. Amarantos will breathe new life into this program, which hasn't made the playoffs since 2010.

…
Houston Wisdom Generals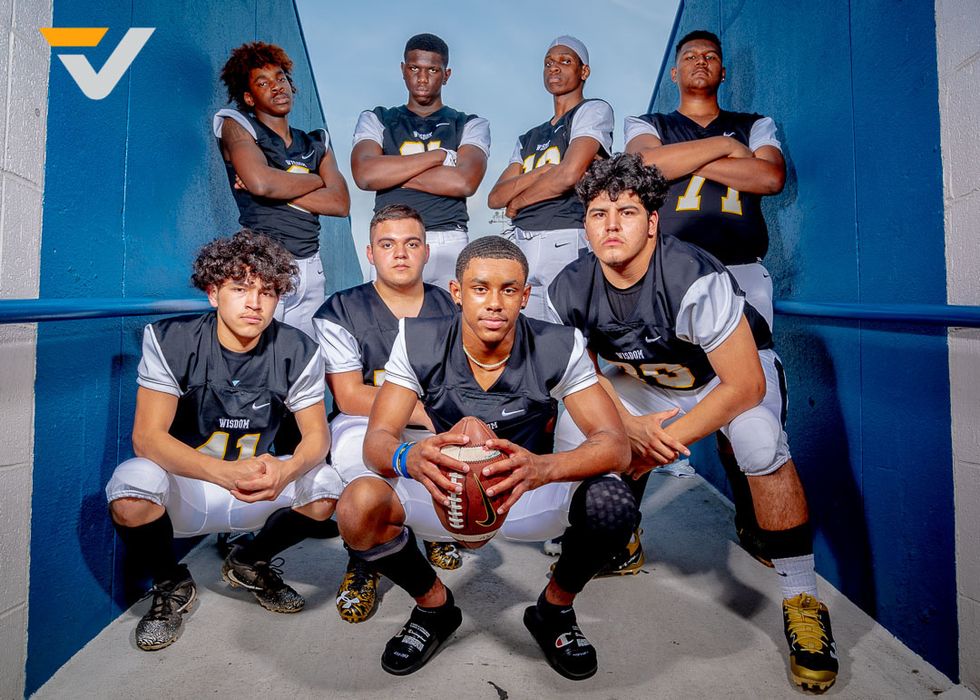 Wisdom
It has been a tough road at Houston Wisdom the past few seasons, winning just two games over the past three seasons. As we turn to 2019, the Generals bring back 14 starters, including 10 on offense. Key returners on offense include Jovany Bonilla (OT), Justin Jones (WR), Terelle Porter (WR), Miguel Anaya (OG) and Raymond Allen (QB). On the defense, Jesus Pacheco (DT), Elvin Parker (DE) and Angel Alvarado (SS), will be back to anchor that unit. Wisdom has some pieces back but it will be a tough climb in this district for the Generals

Keep reading...
Show less