EYES ON THE PRIZE: WCS' Morgan making a name for himself
Feb 14, 2023
Bradley C. Collier (VYPE)
The future of Westbury Christian football is trending toward the path of success, following the breakout year of sophomore RB Hunter Morgan.
Despite narrowly missing out on the playoffs this past Fall, the Wildcats experienced flashes of greatness while remaining competitive in their TAPPS Six-Man district (D2-District 5). The same can be said for Morgan, who showcased some impressive stats (2,124 yds, 33 TDs) on the heels of his 2022 District Newcomer of the Year award.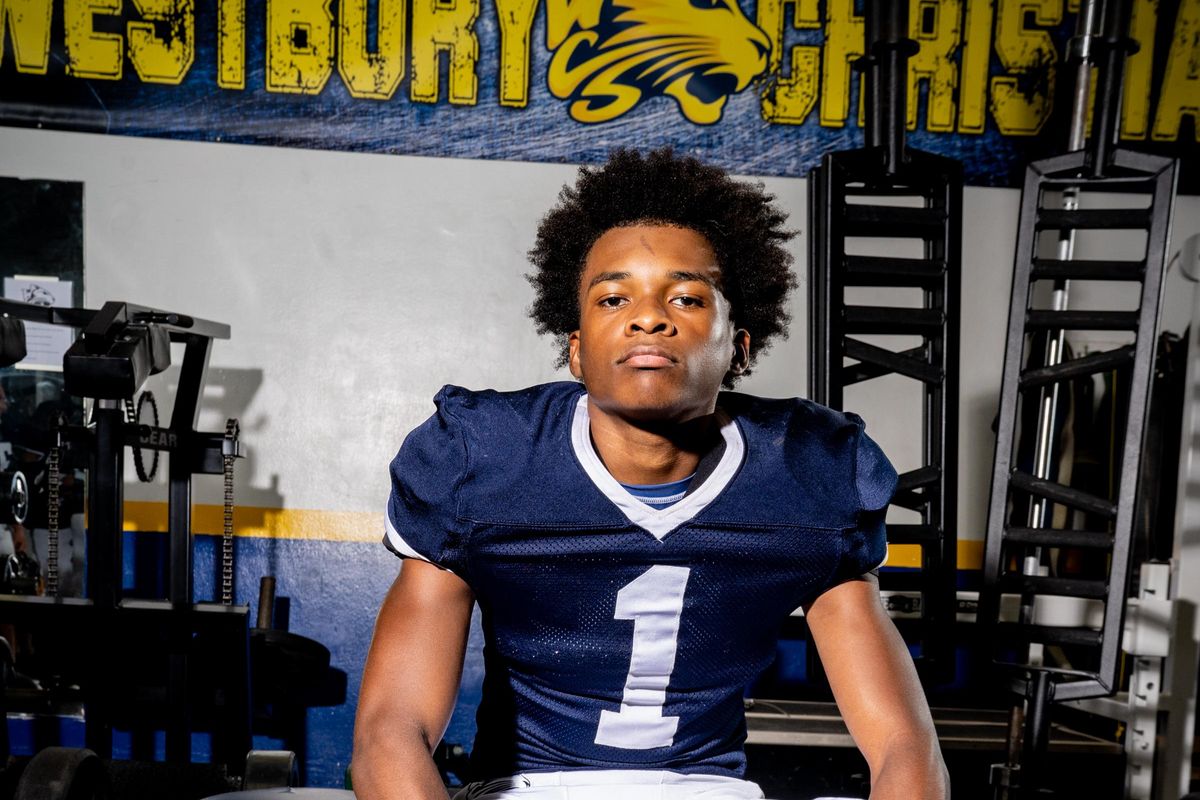 Bradley C.Collier (VYPE)
"What led to my success is my competitive edge and hardworking spirit," said Morgan. "Even when my team is down, I'm trying to do anything I can to help us get back in the game. During COVID lockdowns, I wasn't able to go anywhere, so I was just finding any exercise I could do on my own at home. I feel that helped me become physically and mentally stronger, going into high school. Lastly, I like to be as prepared as possible, so I consistently watch film to help improve my technique and better understand upcoming opponents."
As previously mentioned, Westbury Christian displayed flashes of greatness, particularly early in the season, which saw them score over 100 points in two consecutive victories. That was not a typo. Thanks to the feet of the 5-foot-11 Morgan, the Wildcats put on a spectacle to surpass triple digits.
"That [the back-to-back 100-point games] was my highlight of the season for sure," Morgan said. "I had 13 touchdowns in one of those games, and I think that definitely made the team get closer."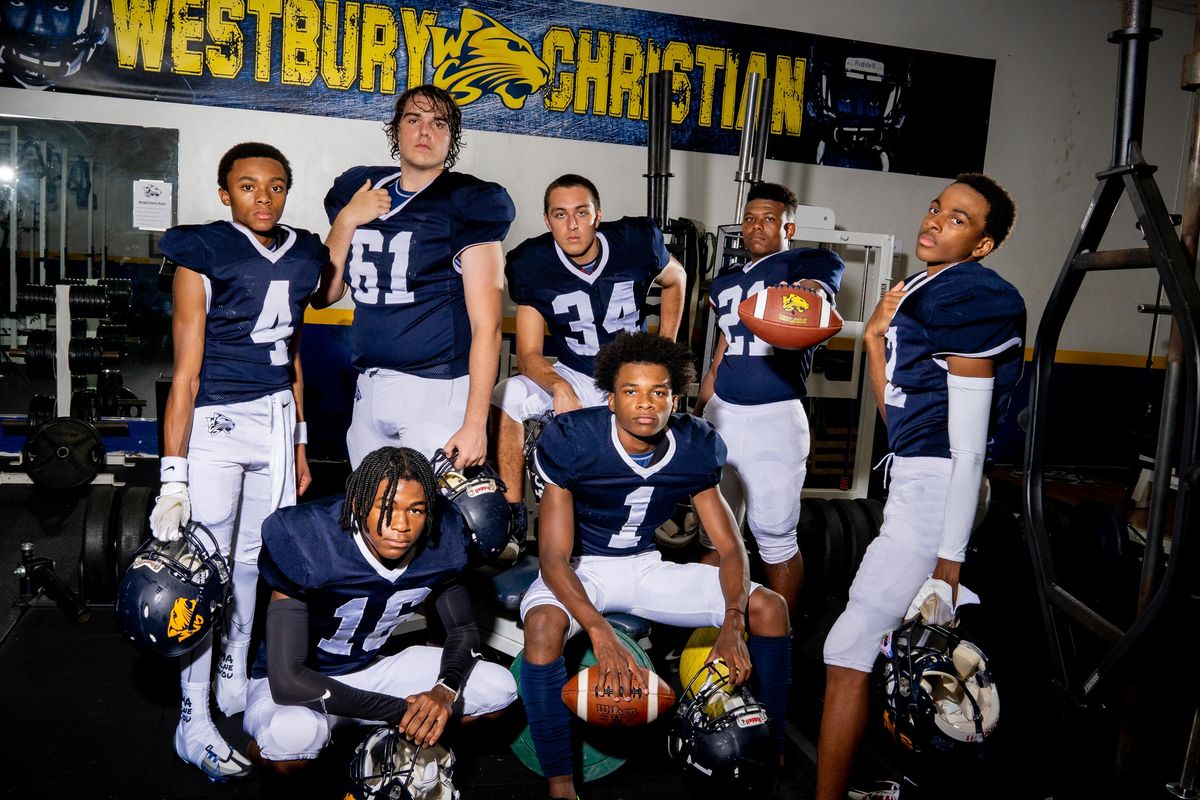 2022-23 Westbury Christian FootballBradley C. Collier (VYPE)
The Wildcats will look to build upon the successes and failures of this past season to turn things around.
"My plans for this offseason are to get faster, bigger and stronger, while also building more chemistry with my teammates and any newcomers we get. The goal for next season is a State Championship, but my personal goals are to get first-team, all-district, and hopefully pick up a few college offers after attending some camps during the Spring and Summer."