THE HAND; Williams pours endless time, effort into her passion for raising cows
Jan 19, 2023
Justin Hartojo (VYPE)
DESTINY WILLIAMS HAS FOUND HER PASSION, WHICH HAS MADE HER WISE BEYOND HER YEARS, AS IT RELATES TO ONE OF THE OLDEST PROFESSIONS IN THE STATE OF TEXAS: LIVESTOCK.
"I began showing livestock in junior high after watching my sister show a heifer her senior year," she said. "My first project was a steer, and I learned so much through that, especially that raising meat animals was not going to be my thing. It was too hard to send them to their final destination. After that, I started raising heifers because they move on to become mamas. Fat and happy in a pasture, raising calves and adding a lot of value to a rancher's operation."
So in her pasture, near waller, TX, you will find Stormy, a registered Angus heifer, and Denali, her extra furry registered MaineTainer, living their best life, preparing for the Texas Major Shows in early 2023. In the back pasture, you will find her retired show heifers that are the foundation for her own herd – Fancy and her baby Chance, commercial pair, and Angie, a registered Angus and sister to Stormy, and her baby boy Louis, a registered UltraBlack.
"My parents have been so supportive in this, as well as my 4H teacher at Rosehill, Mrs. Blasé," she said. "I have learned so much about responsibility, leadership, and the business of agriculture along with learning about cattle, their dietary requirements, reproductive health, how to care for them if they get sick, and the temperaments of the different breeds. It has given me a lot of confidence and a good work ethic."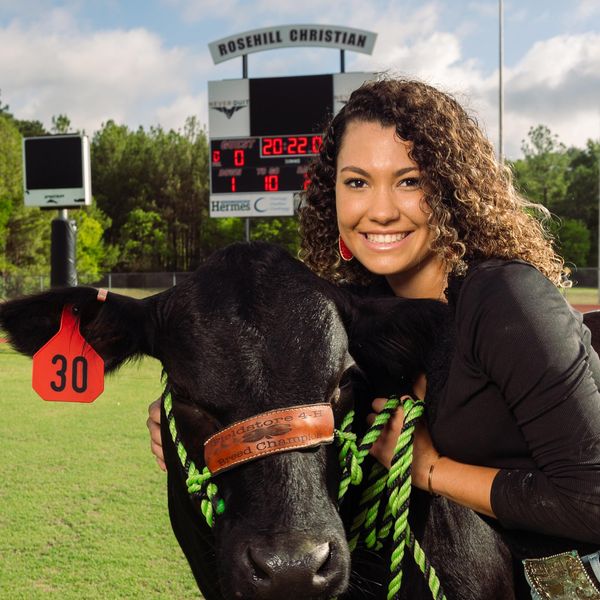 Justin Hartojo (VYPE)
Destiny's day begins at 5:30 am each day, even in the Summer, to make sure the cattle are fed before school and on a consistent schedule. After school will consist of cleaning them up with a bath and a blowdry to work their hair and practice walking to keep them in show shape. The day ends with an evening feeding, homework, and any other household chores.
"And it all starts again the next morning when that alarm goes off!"
Destiny will graduate in May of 2023 and has been accepted to Sam Houston State University. Destiny is excited to attend a school with a strong agricultural program and a college show team.
"I want to major in agricultural business to continue to learn more about the economics of the cattle industry," she said. "Accounting is my strength."
Many of the shows Destiny has attended since junior high offer scholarships and awards to help students pay for college in addition to buckles, banners, and ribbons. Showmanship is an important part of the process, focusing more on how the showman exhibits the animal, rather than the animal itself. Destiny is a tough competitor when it comes to showmanship.
Destiny explains, "It does help if your heifer cooperates. If you want to be a champion, you have to work and look like a champion."
In addition to raising and exhibiting livestock, Destiny may try out for the baseball team this year, and she plays varsity basketball at Rosehill with her sister, Lacie Williams, a 6-foot-1 center who also shows cattle.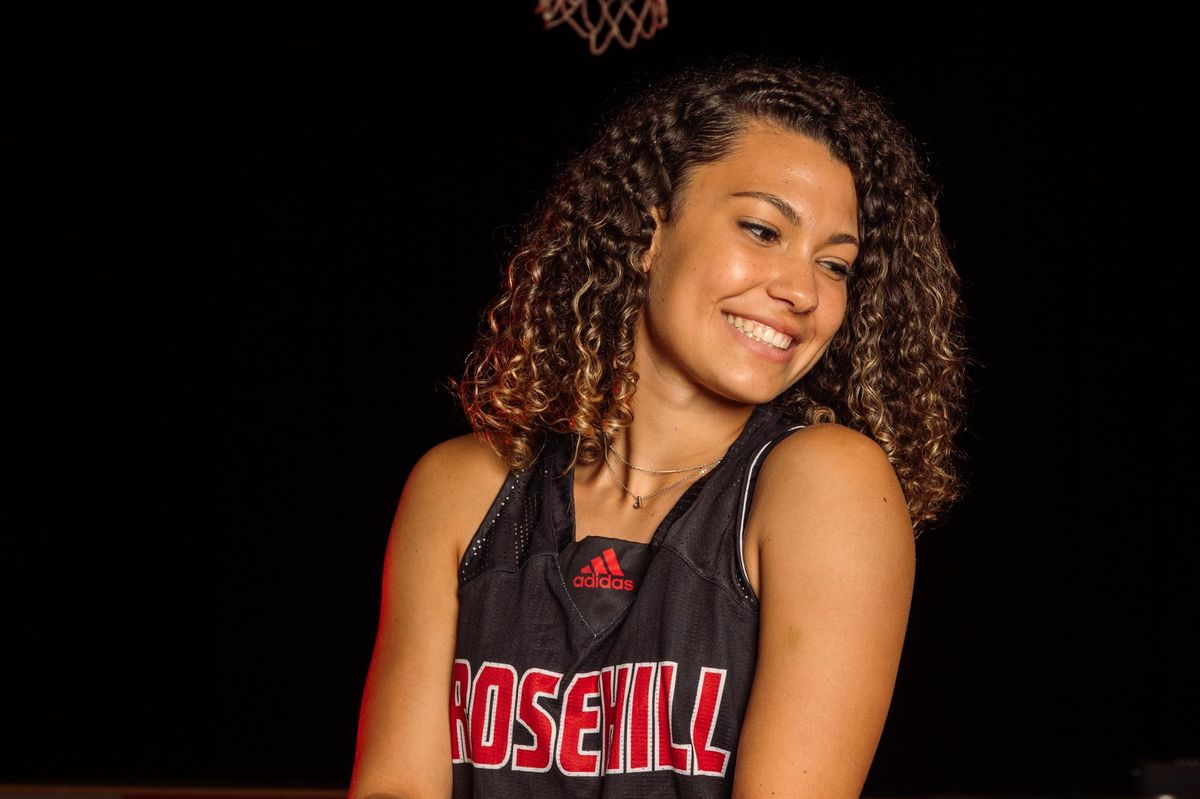 Justin Hartojo (VYPE)
"We both have things we are passionate about ", Lacie explains. "But we also work together and support each other. Destiny knows what she wants when it comes to her future in agriculture. Whether it's spending endless hours in the barn or spending her winnings to buy a new heifer, she will do the work it takes and make the right decision for her business and her animals."
Both sisters have a bright future in front of them.
"We love playing together and my team is super supportive," Destiny says. "But when you are only 5-foot-4, you kind of get bullied out there."
Wait. Was that a cow joke?