LEGACY LIVES ON: Houston Christian hoops wins SPC Title in an Instant Classic
Feb 13, 2023
Bradley C. Collier (VYPE)
The No. 1 team in the Southwest Preparatory Conference, Houston Christian Basketball has capped off an incredible winter season with an SPC 4A Championship -- making a total of three for the program.
The Mustangs' regular season embodied near perfection, going 28-4 with an undefeated district record (7-0) prior to advancing through the playoffs, leading to Saturday's Championship matchup.
"We [Houston Christian] established that rebounding was going to be our greatest asset because of the length and athleticism we have on our team," said sophomore PG Montana Wheeler, "I feel we were so successful this season because we loved each other. I've never been a part of a brotherhood like we experienced this season. We trust each other and that's what ultimately puts us on top."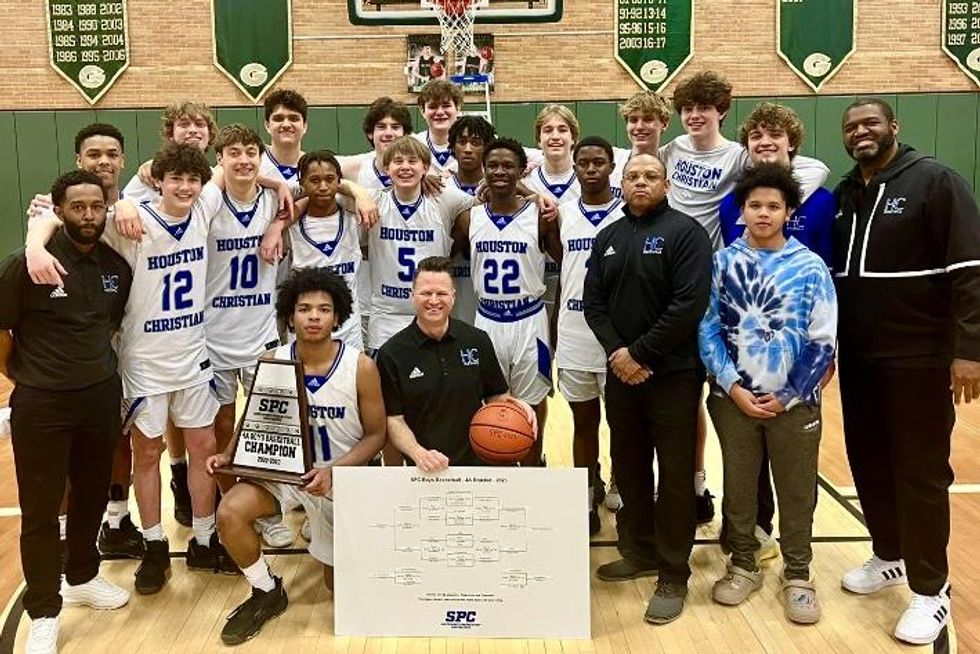 The Houston Christian team, post-Championship victory
The SPC 4A Championship against district rival, Espicopal was as close as it gets, ending in a double-overtime thriller that saw Houston Christian conclude the season finale victorious by a score of 81-78.
Episcopal's Justin Begg went off for 38 points, but the overall effort by the Mustangs' Wheeler (24 pts/9 assists) and junior forward Carter Seeliger (15 pts/20 rebounds), was too much to handle in the end.
"Competing in close games, like the championship game, brings out the best of everyone," said Seeliger. "We were all locked in and only focused on what was happening between the lines, making the game what it was. What it took for Houston Christian to win the game was sheer determination. We played our roles the right way, made the right reads and believed in one another to walk away State Champions."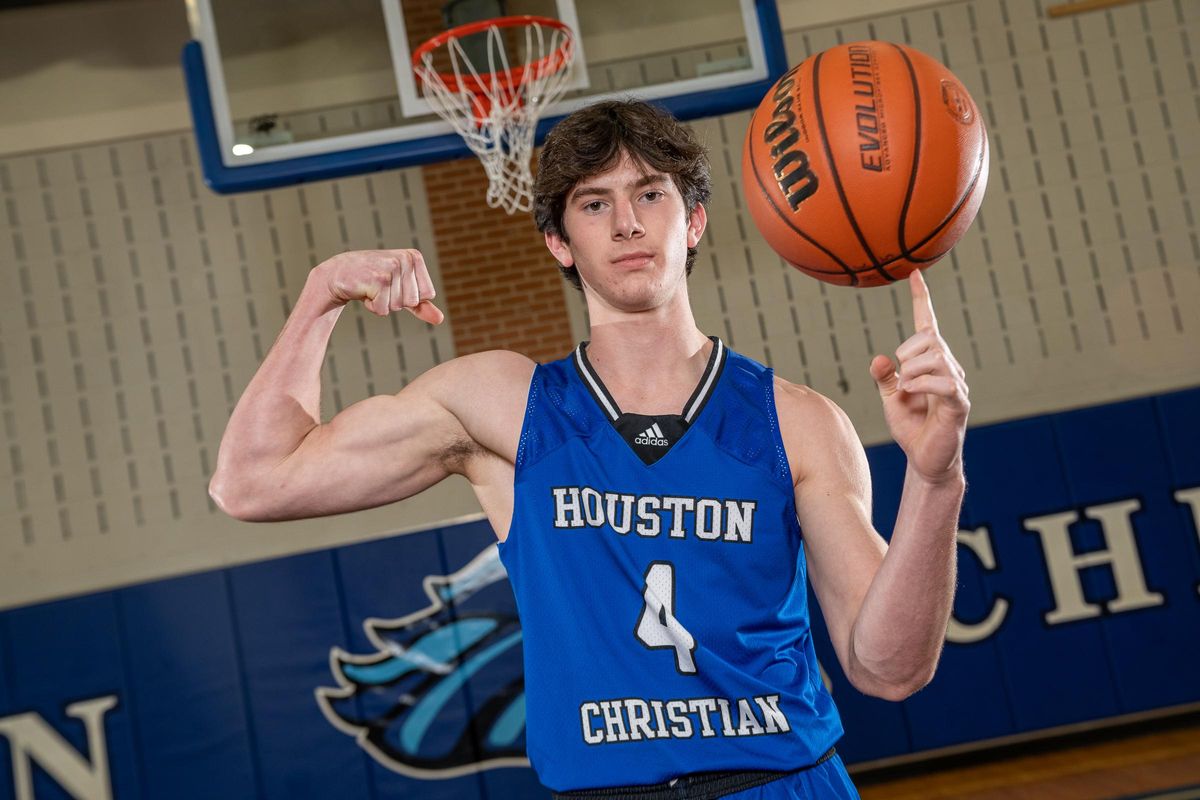 Houston Christian's Carter SeeligerBradley C. Collier (VYPE)
Wheeler felt a surge of emotion after the final buzzer sounded. He and his team had won a State Title, just as his older brother, Sahvir Wheeler who currently plays for Kentucky, did for the Mustangs in 2018.
"This means so much to the Houston Christian community and the basketball program," Wheeler said. "Coach Crandall, my Dad and Coach Morris have worked extremely hard to make the program what it is today. For us to solidify another amazing year is an absolute blessing. To be completely honest, I was in tears. I had dreamed of this moment since I watched Sahvir win his first one, and I was very emotional because we worked hard. For us to see it pay off, meant everything to me."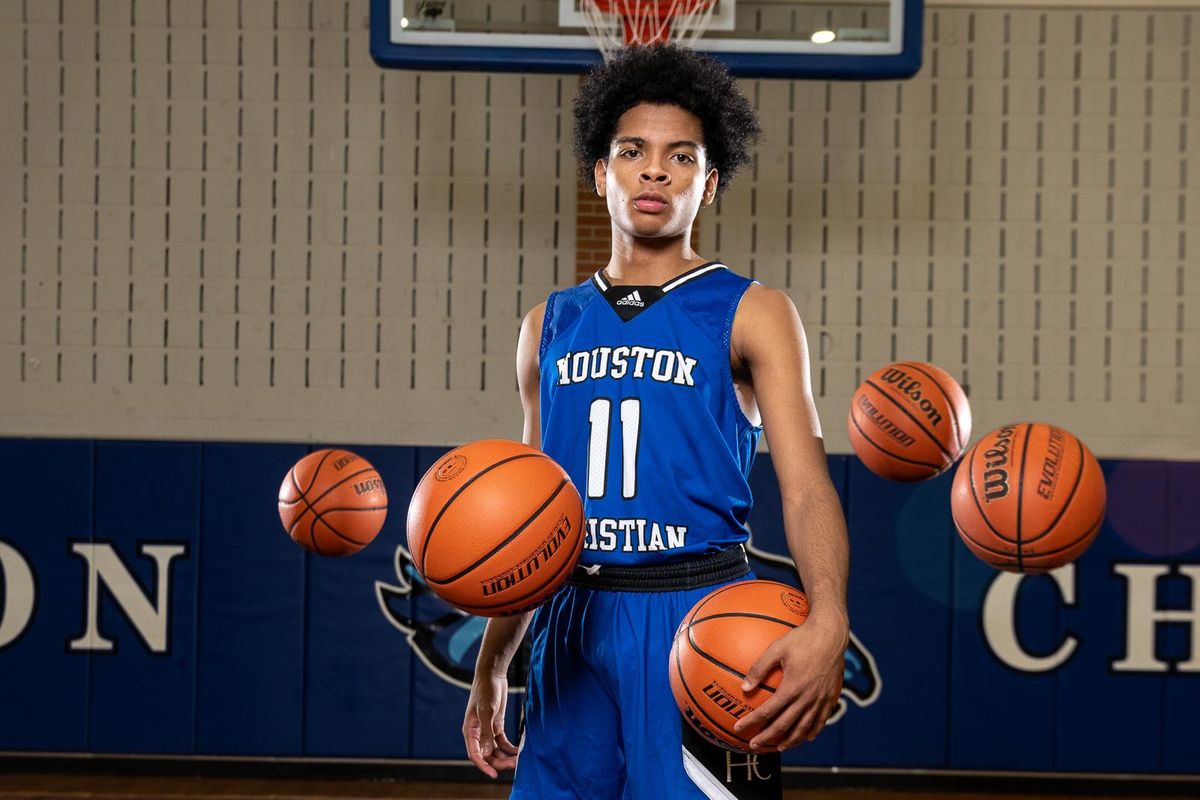 Houston Christian's Montana WheelerBradley C. Collier (VYPE)
On a roster that features a slew of playmakers, Wheeler and Seeliger have propelled the team to another level as the team's leaders despite being fairly young. Considering the majority of the stars of this Mustangs team are returning next season, it's safe to say the future of the program remains in good hands.
"The future of Houston Christian basketball is bright," Seeliger said. "We're bringing back guys that had a big impact this year, and we'll only get better from here. Furthermore, we'll have guys who didn't get to play as much who will develop in the offseason and find a role to play next year. Our goal is to win another State Championship, and I don't see any reason we can't run it back."