Fort Bend Christian Academy Magazine: Swoop There It Is
Jun 03, 2021
NO ONE EVER KNOWS WHO IS INSIDE THE COSTUME.
At Fort Bend Christian Academy, some may have not known that the girl who danced around as Swoop the Eagle was also a theater star and director, the goalie for the soccer team, the Student Body Chaplain and heavily involved in the American Sign Language community.
Jessica Crocker did it all.
For the past four years, Crocker has starred as Swoop the Eagle and this past fall won the TAPPS Large School Mascot State Championship beating out the likes of Victor the Viking, Mustang Sally and Jeremiah the Jaguar.
"Whenever I first came up to high school, being the mascot wasn't really a thing," Crocker said. "Sometimes a mom would do it. Being able to dedicate time, effort and creativity into this one aspect and watching it grow was really enjoyable to see. I love dancing, being creative and having fun. I got to do that in a way that was exciting, new and fun. It meant a lot to me."
In bittersweet fashion, this past year will be her last as a mascot as Crocker is heading to Texas A&M in the fall.
After winning the state championship, Crocker shifted her attention to theater, where she was a main character in their one act play (Taste of Sunrise), played a role in the musical (Matilda) and then wrote and directed another play.
"You're a Star Cat" was written and directed by Crocker this spring and put on by her production class at FBCA. It was a comedy about a girl moving to New York City, working at a diner, hoping to become a famous Broadway star and that not working out.
The play had to be pushed back twice due to Crocker being quarantined at one point and then the ice storm in February, but finally opening night came to fruition.
"The feeling of finally having that curtain open and having people watching it was indescribable," she said. "It was so exciting to listen to people laugh and enjoy themselves at a show that I was able to write. Also, to have some of my closest friends be the ones putting it on was really neat too."
Crocker will continue to be involved with theater in some form and fashion and doesn't rule out writing another play.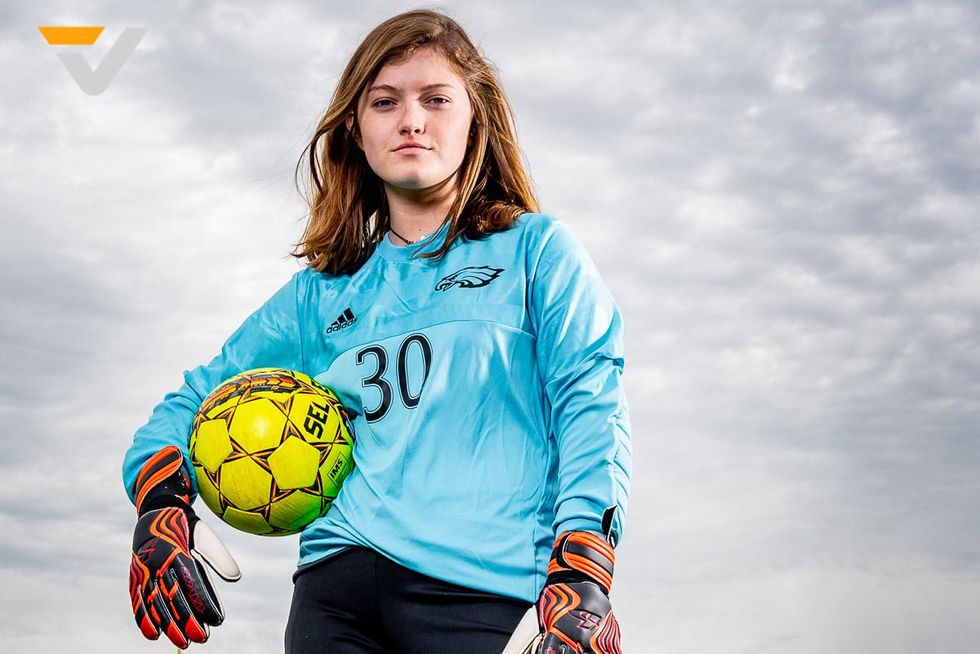 In soccer season, the Eagles made it to the playoffs and Crocker, who has been playing soccer at FBCA since the sixth grade, was named second-team, all-district as a goalie.

"I loved being able to form relationships with all these girls," she said. "We worked really hard this year."
Finally, Crocker is involved and passionate about the American Sign Language program at FBCA, which she has been in since the eighth grade.
Through that program, Crocker has been able to combine her love for other things with ASL such as putting on performances for the deaf community. They have also made music videos, which Crocker enjoys editing, for Chapel.
"People really enjoy them, and it's been really cool to reach the deaf community," Crocker, who signs along with the music, said. "They've been able to see these music videos in their own language."
Whatever Crocker decides to do in her career, she will be creative, help others and ultimately have fun.