HUNGRY FOR MORE: Granville, FBCA ready to run it back
Jan 06, 2023
Bradley Collier (Vype)
Even though FBCA won the TAPPS 5A-D2 State Championship this past fall, it doesn't appear the champs will be slowing down anytime soon.
With several star players returning next year -- particularly standout Edge Max Granville -- the future remains bright for this Sugar Land team.
"It was great to win State this year. We made up for last season's unfinished business," Granville said. "I'm so glad we got our seniors their rings. Our team was really focused for the whole playoff run. From our first game against Hyde Park, we had our eyes set on a title."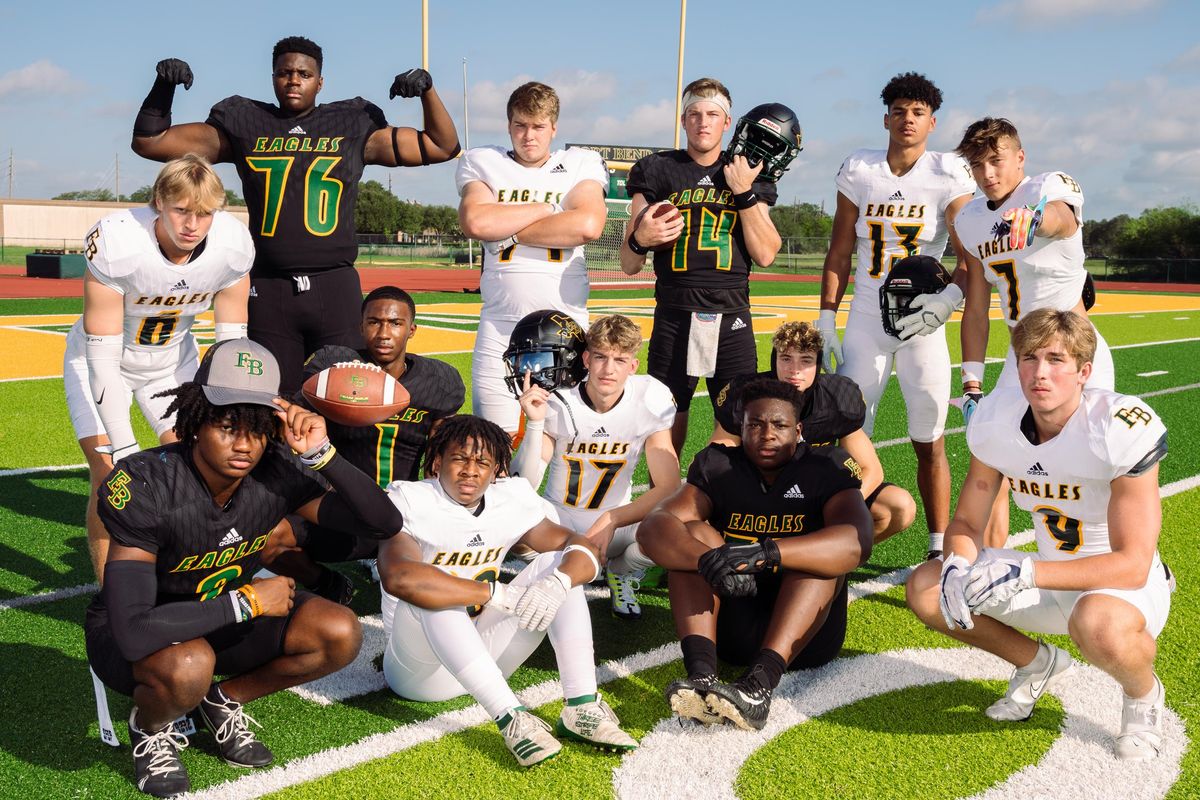 2022-23 Fort Bend Christian Academy FootballBradley Collier (Vype)
Granville was a true game-wrecker as a sophomore, compiling 19 sacks and six forced fumbles to usher the Eagles' defense to a dominant campaign.
"It took plenty of work to get a season like that," said Granville. "All offseason and even during the season, my training is why I had success on the field. It took plenty of sacrifices. The early morning workouts during the summer heat with my friend, and my dad's knowledge of the game and support really set me up for a great year. But, it was necessary for the goals I wanted to achieve and beyond."
Considering the season he had, Granville will undoubtedly be one of FBCA's leaders in the locker room moving forward. He hopes to lead by example.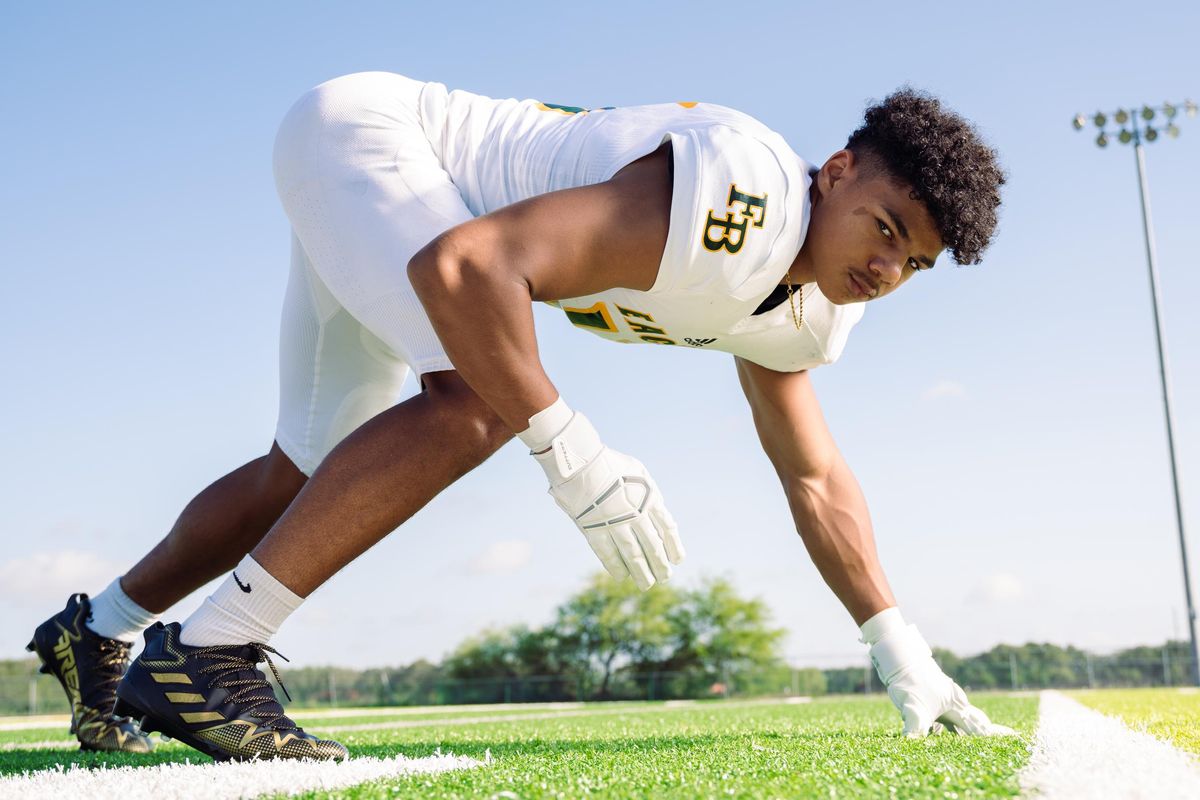 Bradley Collier (Vype)
"I hope to set the tone and lead with my actions," Granville said. "I don't talk a bunch, so I think what I do on the field will speak for itself. The Bible says 'faith without works is dead,' so it's good for leaders to be vocal. But, if you're going to talk about it, you also gotta be about it. I want to leave here with a winning culture established."
On top of playing football, the stellar sophomore runs track for the Eagles, which he believes has boosted his game to another level as well.
"Track has definitely helped me with my speed," said Granville. "It [my speed] isn't where I want it to be yet, but I've definitely made some progress and will continue to do so. Coach Deon Minor doesn't just teach good technique and incorporate hard workouts, he gives us confidence and is a master motivator, too."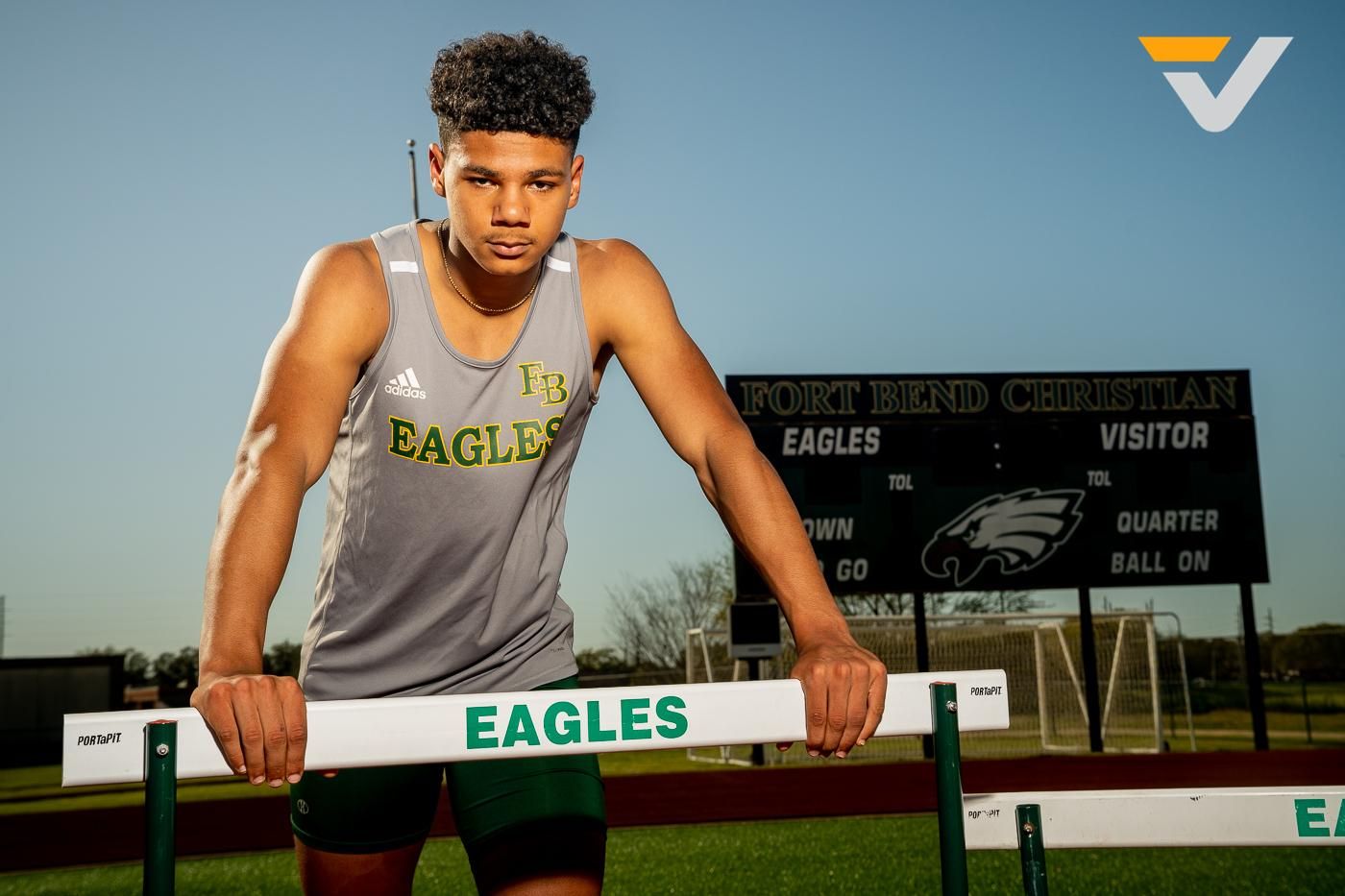 Granville during last year's Track & Field seasonBradley Collier (Vype)
Fort Bend Christian Academy will be the TAPPS title favorite for the foreseeable future, and Max Granville will be a big reason for that.
"Our mentality is not going to be complacent... we're staying hungry," Granville said. "We aren't content with just one State Championship, we want more plaques on the shelf. We're going to work to do that. We want to show that we're a premier program in Texas -- not just a team that wins here and there."