​FRESH LOOK: Munford brings new culture to HCHS Girls LAX
Mar 03, 2023
Justin Hartojo (VYPE)
Houston Christian Girls lacrosse is experiencing a culture change which could indicate that the team is on the upswing.
The Mustangs are now being led by first-year coach Grace Munford, who expressed her enthusiasm for the new season and the opportunity to establish a foundation for the program's future.
"I'm really excited for this team," said Munford. "We have a lot of buy-in and that's really great to see. We're completely building a program from the ground up, and this team will be the start of something new for the school."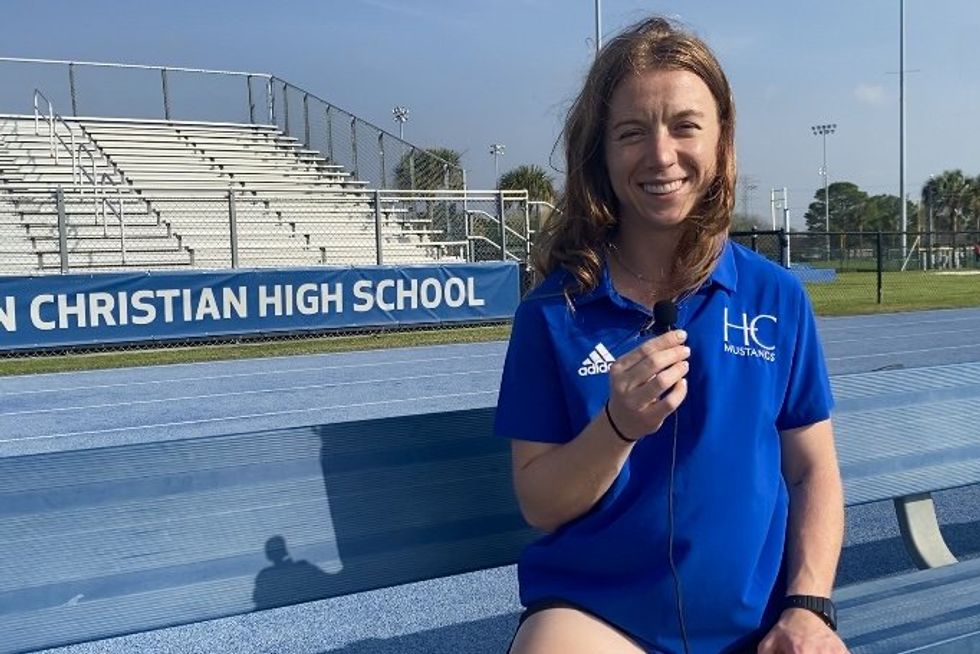 Coach Munford during her VYPE InterviewTaken By: Matthew Ogle (VYPE)
Mustangs girls lacrosse is in good hands, considering Munford has set the precedent of greatness in the program. She graduated from HCHS in 2014 and became the first player in the program to advance to the next level -- playing for Messiah University (Pennsylvania). She earned four appearances at the National Tournament in her time spent there.
With that kind of résumé under her belt, Munford intends to pass on her experiences to the next generation of women's lacrosse players with a new culture in mind.
"We are working toward learning the game and increasing our lacrosse IQ so that these girls know their mistakes and how to adjust quickly," she said. "My biggest focus here is for the girls to know that they are deeply cared for by those around them, myself included. We have a team identity that we live by, and we play knowing that it's not just about the sport, but it's about honoring God and knowing that they are truly loved on and off the field."
Munford is confident in her team's ability to progress throughout the season and expects that the more experienced players will be up to the challenge of creating a new identity for Houston Christian girls lacrosse moving forward.
"We have a really strong midfield bench who are all extremely talented," Munford said. "Just to name a couple, I think that Scarlett Anne du Vigneaud (Sr. Attacker) has definitely set the pace for the team. She gets extra reps in, works hard and she's doing a lot to lead the team. Hadleigh Helms (Jr. Mid) is another standout, who is a workhorse and has great determination to get the ball and push the attack. It's really a dream come true to coach girls that are passionate and care deeply about the sport. It's going to be a fun year."