CLINCHING THE CUP: RCS Track & Field​ Finished 2022 with State Titles
Jan 17, 2023
Bradley Collier (Vype)
WITH THE HENDERSON CUPON THE LINE, THE ROSEHILL CHRISTIAN SCHOOL TRACK & FIELD, AND GOLF TEAMS WERE THE LAST TO COMPETE IN THE 2021-22 TAPPS SEASON
The Eagles came through with flying colors as both, the girls' and boys', track and field teams won State, along with the golf teams.
"Going into the men's mile and 4x400 relay, we knew where we had to place to win State," coach Taylor Dixon said. "We watched them as a team and they did it. It was a crazy, exciting time and they could see that their hard work paid off."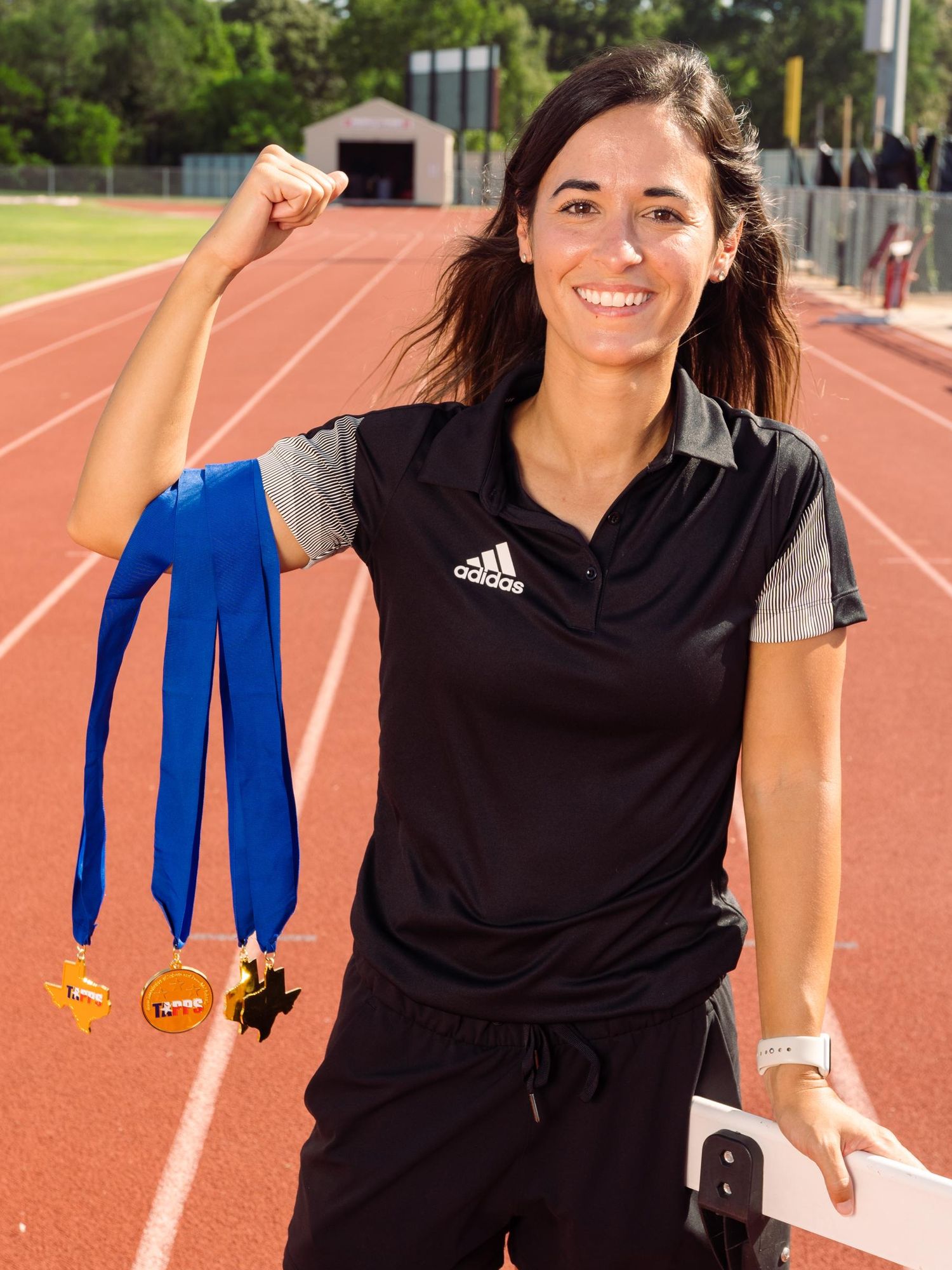 RCS' Coach Taylor DixonBradley Collier (Vype)
The Eagles earned 84 points to win State, followed by Central Texas Christian with 82 points. Dixon would be named the TTFCA Private School Boy's Coach of the Year.
Jackson Busch won State in the shot-put and discus and Reid Hauser won the pole vault. Anthony Wilder captured silver in the long jump and triple jump and Sam Swain earned silver in the shot put. The 4x400 relay also won silver to capture the State title. The girls dominated en route to team gold, scoring 98 points. Second place went to San Jacinto Central with 68 points.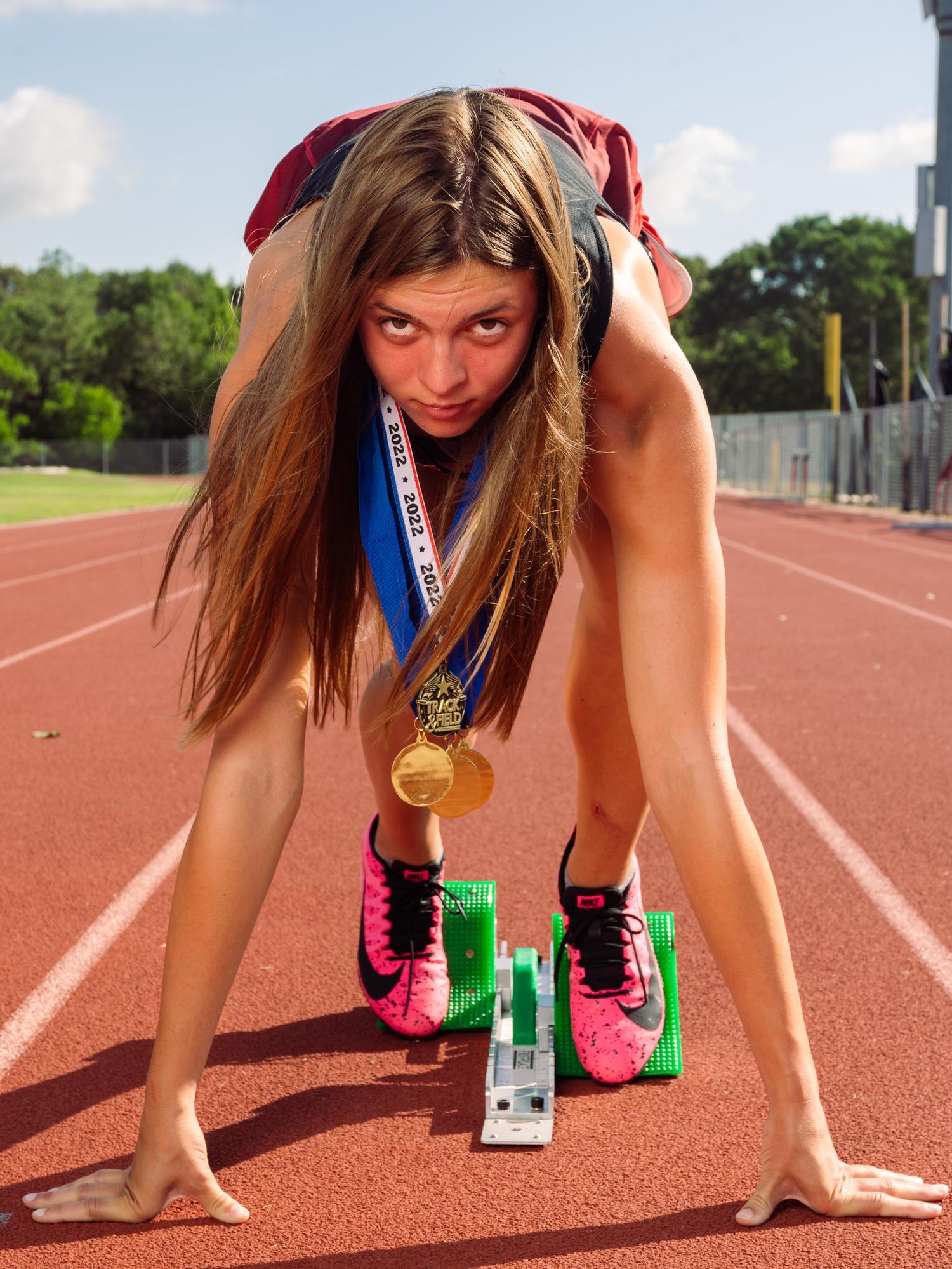 RCS' Mercy Freeman Bradley Collier (Vype)
What a day Mercy Freeman had, winning five gold medals – 100-meter hurdles, 300-meter hurdles, long jump, triple jump, and the 4x400 relay. Kaleigh Frazier won three golds in the 100-meter, 200-meter, and relay.
Furthermore, Kaylee Bankston won the high jump. Bankston would go on to be named the TAPPS 3AAthlete of the Year for her role in track, volleyball, and basketball.
"It was a special year for the girls," Dixon said. "It was great for me to come into such an established team, refine some skills, and put athletes where they needed to be to win. We are hoping to go back-to-back this year."
THE EAGLES GOLF PROGRAMSHANG ANOTHER BANNER
The Rosehill Christian boys and girls golf teams swept the TAPPS Class 3A State Tournament, last May, to add to their school's Henderson Cup tally. Coach Kristen Jenkins is building a golf power in Tomball, Texas, as the girls have won back-to-back titles and the boys won state after finishing second in 2021.
"These kids put in a lot of extra hours," Jenkins said. "They are willing to work hard on the course, in the classroom, and in the community. They are great kids. It was super exciting to see them both win. They came together, as a team, and really supported each other. They improved so much over the year and that was really neat to see their work pay off in the end."
Jaycee Jenkins finished second overall, individually, and Macy Allen finished fifth after finishing ninth in 2021. Jacques Currier finished second on the boys' side, his second consecutive second-place finish.
Kristen Jenkins does have a secret weapon, however. Her father, Tom Jenkins, who has eight PGA Tour wins under his belt, also helps coach the Eagles.
"It's great to have him out there with the kids," [Kristen] Jenkins said. "You can't get the expertise he has from a textbook. He shows them live what to work on. They listen and some of them knocked 10-15 shots off their average."
It takes a village.