DOMINANCE: Dripping Springs has no plans of slowing down
Dec 02, 2022
Coach Michael Kane has built a power in the Hill Country and his team pounded its way to a State Title in dominating fashion.
"To be perfectly honest, that I knew from the beginning of the year that we had a good opportunity [to win State]," said Michael Kane. "We were a little underestimated, but in reality, we've been to the Regional Tournament nine out of the last 10 years. We've been to the State Tournament six out of the last 10 years and have won it twice, now. I knew with this group, we could be special."
Dripping Springs (43-13 overall) was loaded coming into the season, but a pair of freshman played huge roles on the championship run.
The team was led by seniors Tennessee-signee Mackenzie Plante, Wofford-signee Natalie Arnold, Arizona State-signee Ava Williamson and Karley Sledge, who left tremendous legacies at Dripping Springs. The topped it off knocking of state-power the Woodlands and Tompkins in the Final (3-0).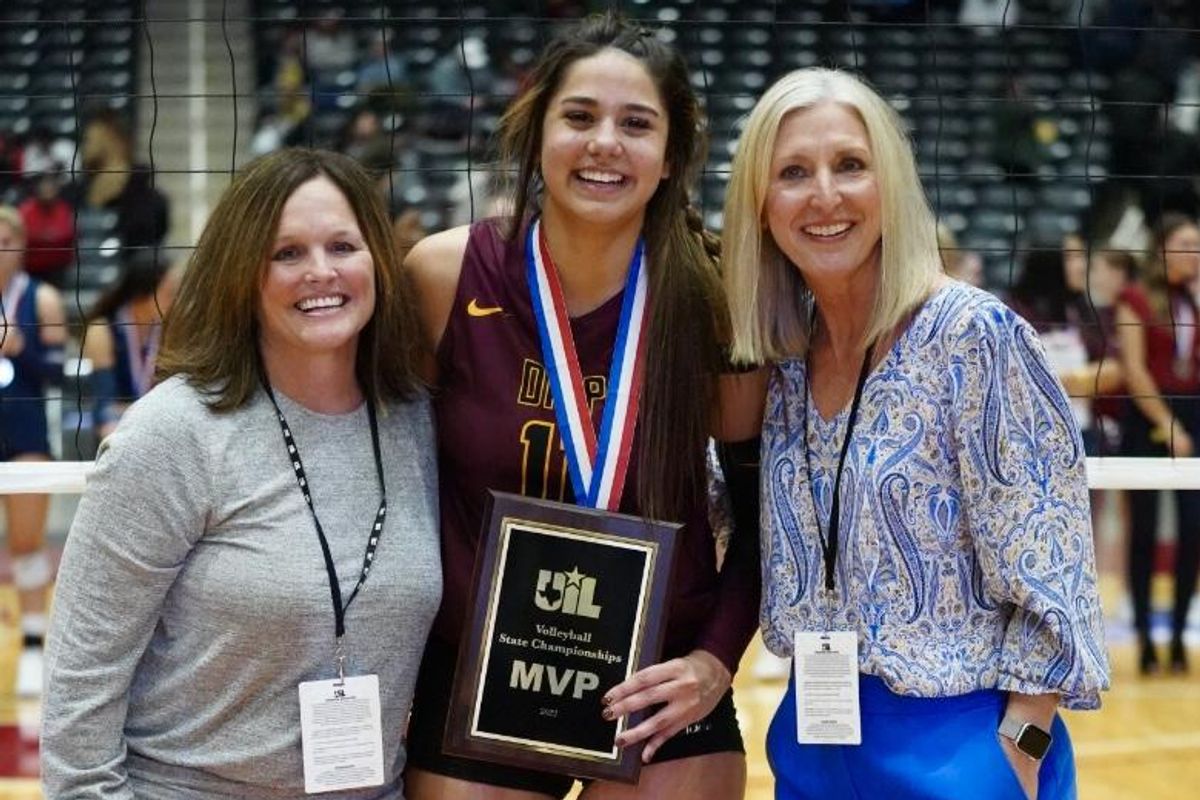 The UIL 6A State Championship MVP, and Tennessee-commit, Mackenzie Plante
Given that so many of the team's stars are graduating, it begs the question... who is next?
"We've got some young kids who are going to fit into those positions," Kane said. "While we're not going to replace them [the senior stars], but these girls will fill in nicely. There are several returning players, and anytime you have a Henley Anderson on your team, you're going to be considered relevant because she is that impactful."
Anderson dominated as a freshman and is already considered a can't-miss national recruit.
Freshman setter Sydney Lund was thrown into the fire on varsity this season and thrived. She's only going to get better. Junior Presley Alford and sophomore Ashley Euston were also huge contributors .
"Are we contender-worthy? I think we've got to be in the conversation," said Kane. "Is it going to happen? As we all know, time will tell. But I like the fact that we are in contention. We're already getting back to work and getting ready for the next season."