JUST WHO IS JOHAN GRANADOS OF SPRING WOODS TRACK AND FIELD?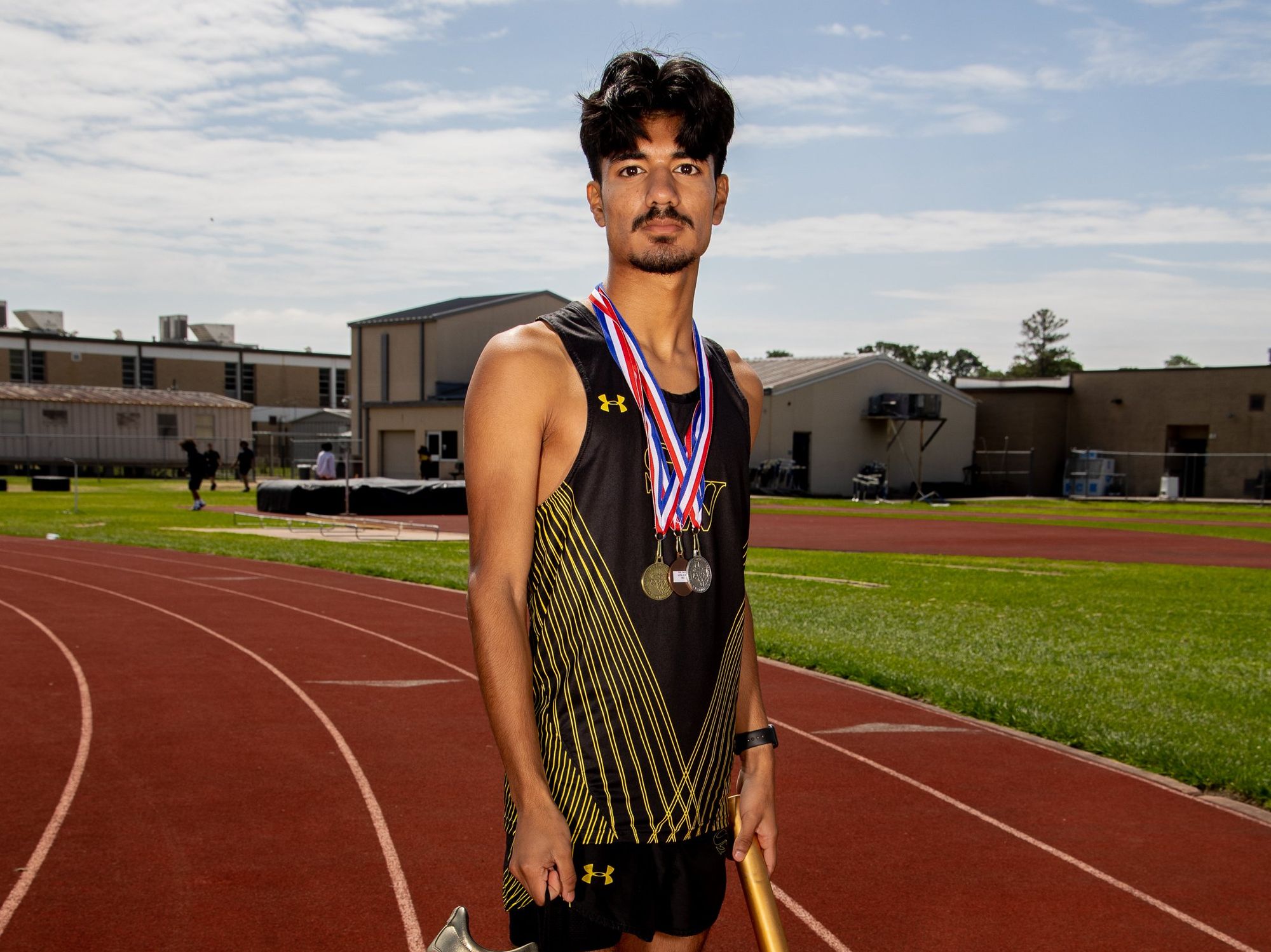 Primarily, he's an athlete with tremendous endurance. His performance on the oval in the 800m dash and long distance runs, and during the cross-country season proves his point.
"Granados is special," said first-year coach Kris Gordon. "You'll probably see him running in college one day. He's got that special ability, not only on the track but also in the classroom. That's what separates him from, a lot of the athletes here."
So, we wanted to know more about the Spring Woods senior…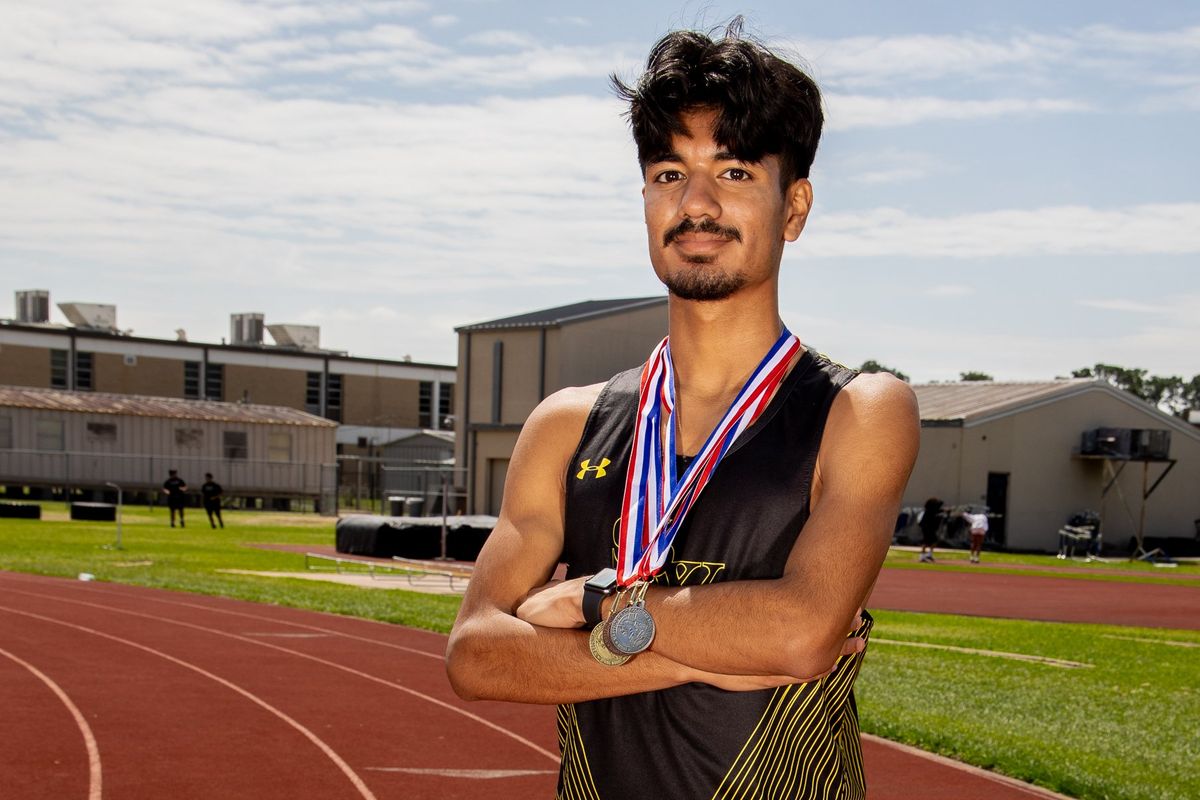 VYPE: What was your impression of your last season at Spring Woods High School?
GRANADOS: I think we had a productive season. We all put in the work at practice in the offseason, which made us very competitive at our meets during the year.
VYPE: So, you will attending Texas A&M University next Fall. What made you decide to go there and what career path are you going to be taking?
GRANADOS: I intend to go into the engineering career path at A&M. They have a really good engineering program and that really appealed to me. I'm a pretty strong student and am excited to get started.
VYPE: What did the time you spent at Spring Woods track mean to you?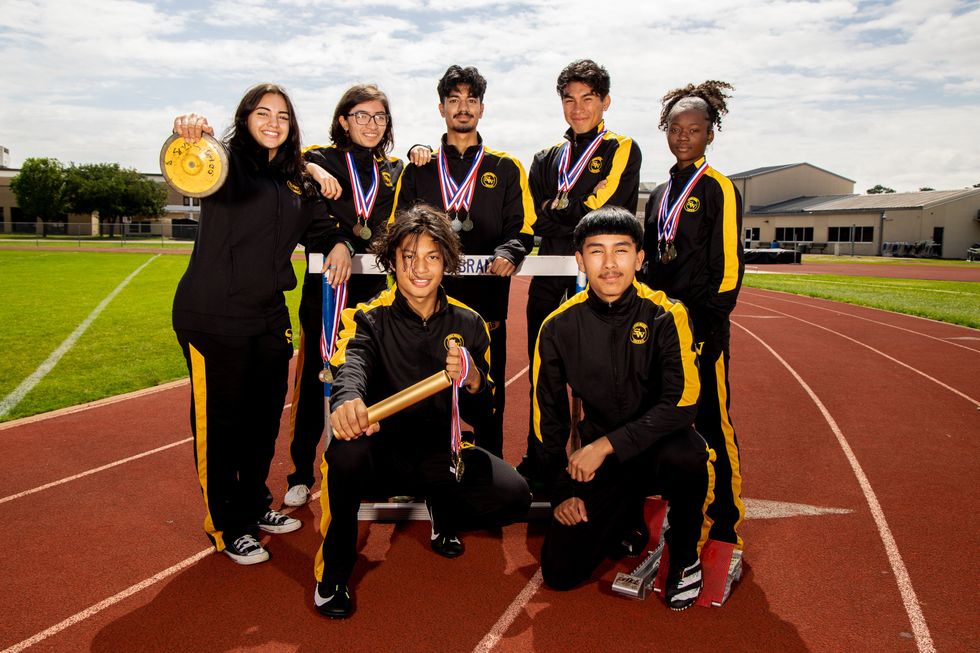 2022-23 Spring Woods Track & Field
GRANADOS: Well, initially I joined the track team because my brother did it. But, after a while I kind of thought, 'Hey, I really like this sport and actually want to continue doing it for myself and get better at it.' So, it was a nice self-motivation.
VYPE: What's been your fondest memory at Spring Woods?
GRANADOS: Definitely the 800-meter. I like it because you need to find that perfect balance between an all-out sprint like you would in the 100m or 400m, and the pacing that we use in the longer distance runs. It was pretty challenging, which made it kind of fun and I ended up getting pretty good at it during my time here.
Bradley C. Collier (VYPE)
The Northbrook junior plays varsity softball and volleyball; runs tracks and competes in powerlifting for the Raiders.
Where does she find the time?
"Honestly, I don't," she said. "I pick and choose where I can fit all of them in one day. Maybe I'll go to softball for an hour then powerlifting for 30 minutes then track for another 30 minutes. I try and get in as much as I can every week."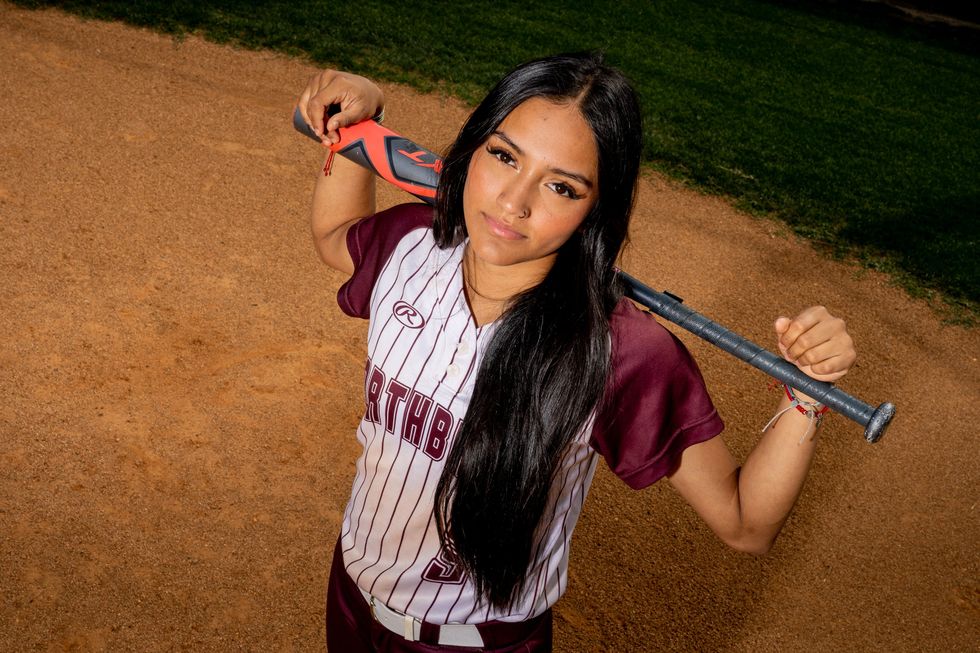 Bradley C. Collier (VYPE)
"It keeps me busy and out a lot of different things that go on during high school. It keeps me going and keeps my spirits up."
Her first love is softball, which is at the apex of her life plan.
"Softball is my first love by far," she said. "How much work you put into is how much you will get out of it. It's really you against yourself. I love being on a team too, playing with all these amazing women. They have helped me grow in so many ways on and off the field."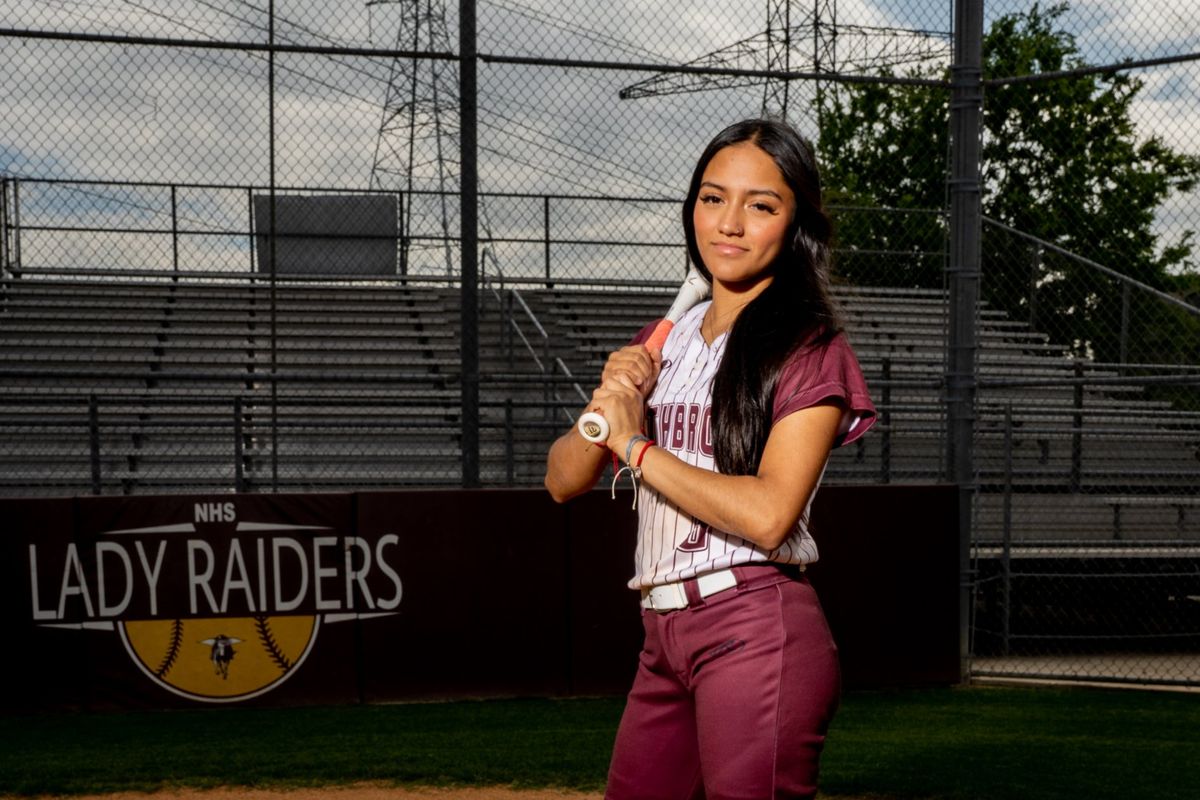 Bradley C. Collier (VYPE)
The four-year starter made her presence felt immediately for the Raiders.
"It was the first pitch of my first at-bat on varsity," she said. "I hit a home run over the left-field fence. I will remember that forever."
So, back to her life plan. While she is a star on her respective fields of play, Rojas is in the Top 5 percent of her graduating class, academically.
"I take all advanced classes and have my sights on playing softball at an Ivy League school," she said. "My ultimate goal is to be an attorney."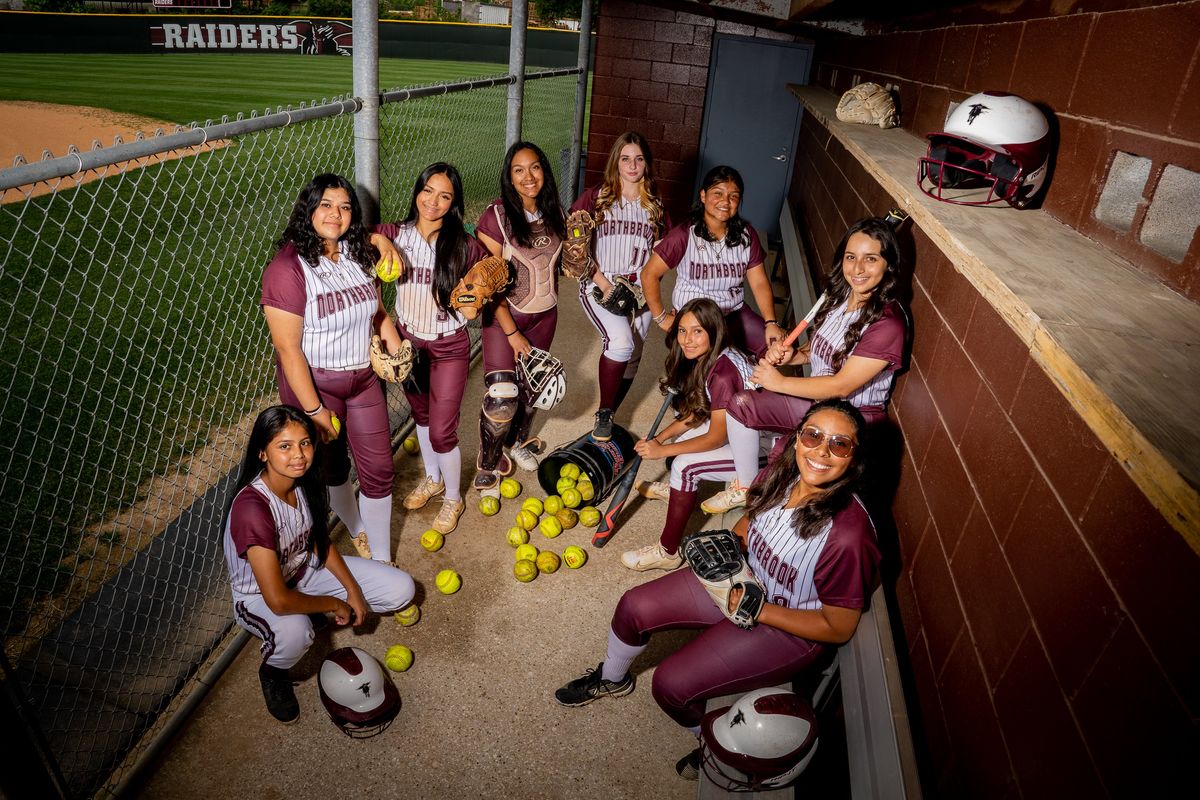 2022-23 Northbrook SoftballBradley C. Collier (VYPE)
"I have a lot of support from people who are helping me reach my goals, from my Dad, trainers, and softball coaches to all the people who work with me in Spring Spirit. They all play big roles in my life."
With academics and athletics pulling her in several different directions, Rojas still has time for herself.
"I'm really into poetry and published three pieces in the seventh grade," she said. "I'm publishing three more this year where I will read them at the Houston Fine Arts Museum."
What can't this kid do?
Bradley C. Collier (VYPE)
FBCA GIRLS SOCCER HAD AN EVENTFUL SEASON ON THE PITCH THIS PAST WINTER.
After an impressive regular season, the Eagles advanced through the TAPPS postseason before narrowly falling 1-0 against San Antonio Christian in the Regional Finals.
Despite their season ending sooner than they would've hoped, the Eagles have plenty to look forward to.
Enter junior forward Kyra Whitman.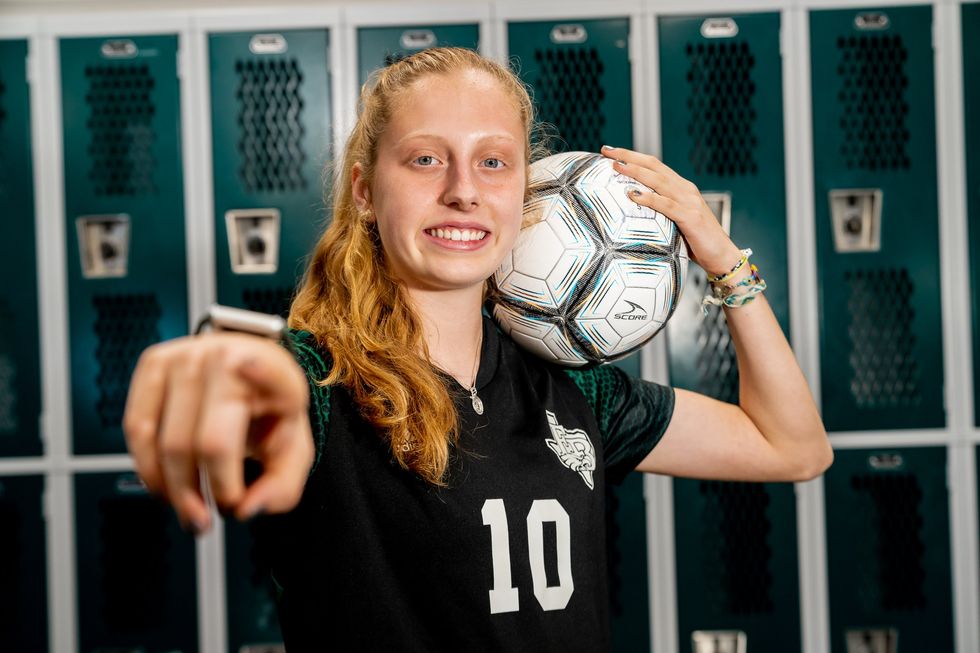 Bradley C. Collier (VYPE)
"I think this team has the potential to be district champs next season," said Whitman. "It's been quite some time since we've been able to accomplish that, however, there's a lot of talent on our team. I hope we can make it all the way to State when that time comes."
As a soon-to-be senior, Whitman will be one of the undisputed leaders on the field come next season. She will also have another summer of club soccer to hone her skills.
Given the fact that several of the other players compete on club teams as well, the aspect of chemistry works in the Eagles' favor.
"Our team is very close," she said. "We like to play with each other all the time and joke around. It's great to have that fun atmosphere because it can help to calm our nerves. I think that kind of closeness can be one of our greatest strengths"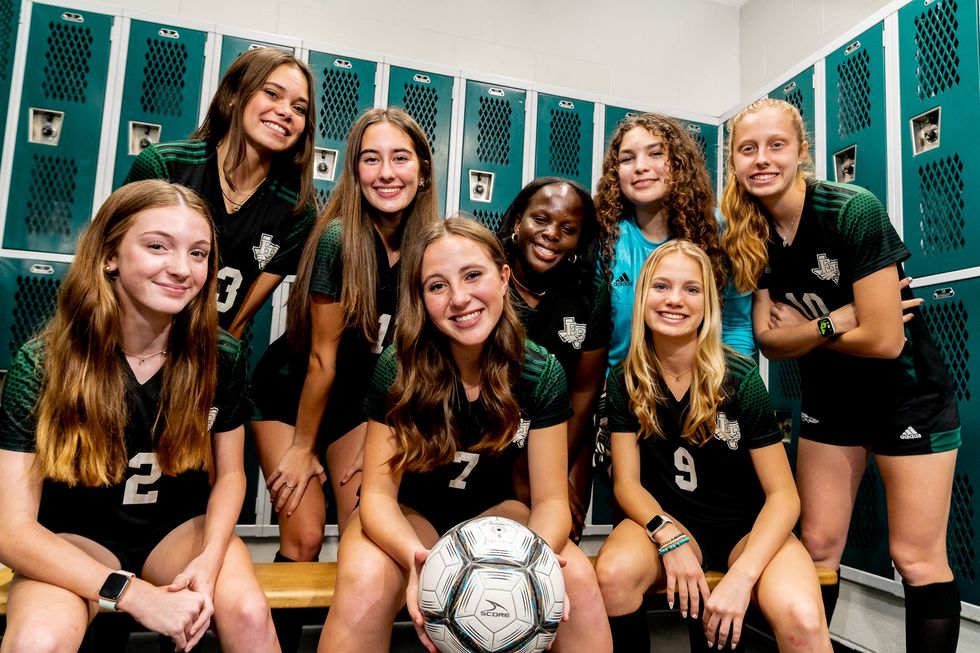 2022-23 FBCA Girls SoccerBradley C. Collier (VYPE)
The FBCA junior has verbally committed to the Merrimack College – a DI soccer school – where she will be living out her life-long dream of playing college soccer.
"My parents got me started in the sport since they played soccer, and I just fell in love with it," Whitman said. "Every time I'm on the field, I feel more alive. So, I've wanted to play in college for a while now and I think I'm on the right path to do so. I probably want to study biology wherever I go, but if I have a chance to go pro, I will definitely take it."
Don't let the shy personality fool you, Whitman has a competitive fire just below the surface.
Join the #VYPETEAM
Get up to date news from all over the country!