Matthew Ogle (VYPE)
Following her impeccable tenure with the Lions, Michelle Rochinski ultimately decided to step away from her position as head coach of the softball program.
She had ultimately come to this decision prior to her team's 8-0 victory against Comal Canyon in the Class 5A finale.
Along with concluding her time as her daughter's coach, the knowledge of her intention makes it clear as to why all the emotions finally hit her as she walked off the field.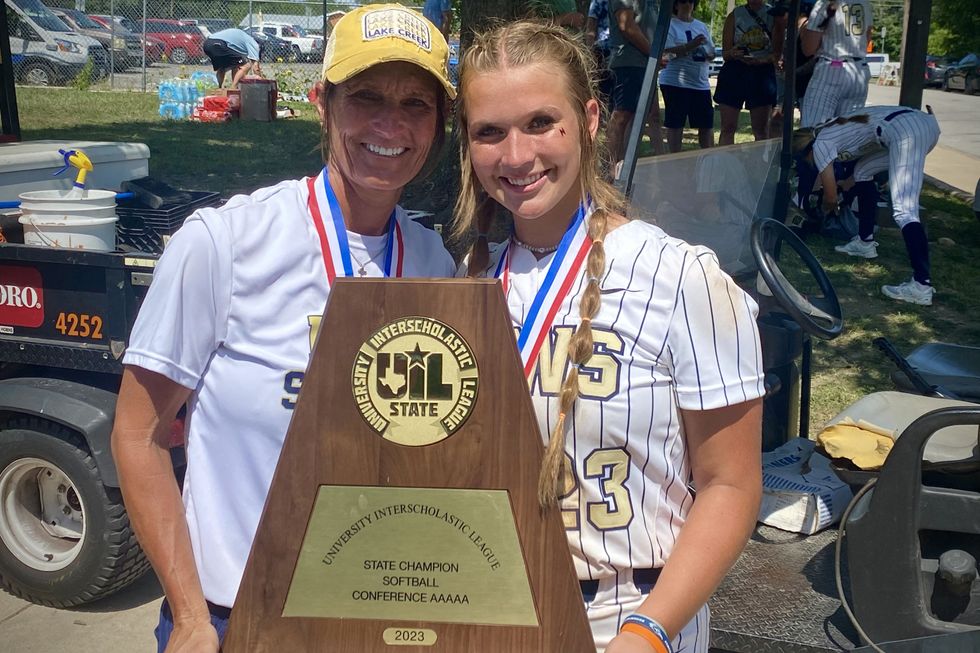 Matthew Ogle (VYPE)
"Only a few people knew that it [the championship] was my last game as the softball coach," said Rochinski. "There were several different emotions and thoughts at play when I started to tear up. But, the girls didn't know until our meeting on Monday, because I didn't want to make their moment about me. They're the ones who fight and battle on the field, and it was their time to shine."
Having started her 24-year coaching career at Klein, before moving on to Montgomery and eventually a brand-new Lake Creek school in 2018, it's easy to empathize with Rochinski's reasoning.
"It hasn't always been easy," she said. "My husband and my kids [Kalee and Cade] have been so supportive through all the ups and downs that we've gone through--the times when I'd still be in coaching mode with Kalee at home, and the long hours. We've had our heated moments, but in the long run, I wouldn't take anything back."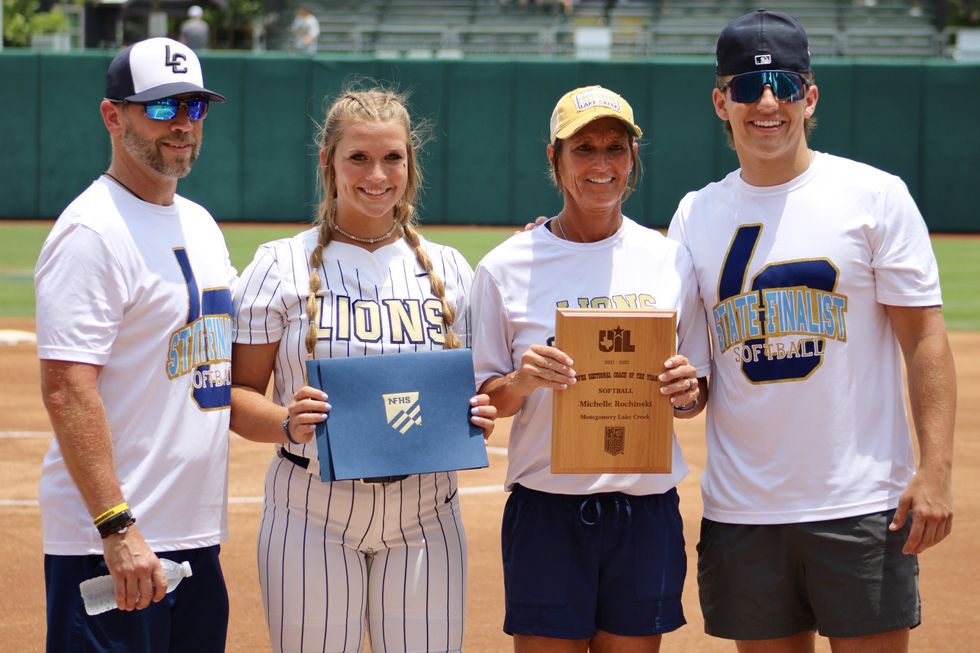 Matthew Ogle (VYPE)
To cap off her coaching career, Rochinski was recognized as the NFHS Coach of the Year minutes before the Title game which would see the Lions come out on top, yet again.
However, Rochinski will continue her career at Lake Creek, as an assistant athletic coordinator, while remaining in education and possibly some assistant coaching roles. She will now be given the opportunity to pass on her experience to other coaches.
What advice might she share?
"Well, they've got to stay strong," Rochinski said. "Things are different than they used to be twenty-something years ago, but we ultimately do this for the kids. So, we always have to keep that in mind. Even though parents may not think that we're right, we're in it to do what's best for the kids and the programs."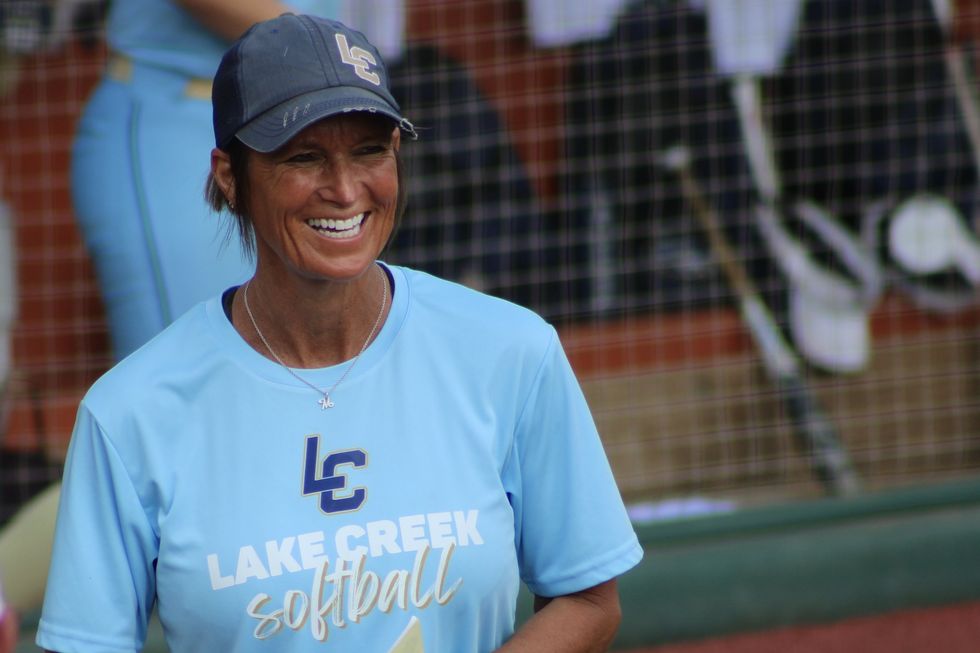 Matthew Ogle (VYPE)
Back-to-back championships, a record of 138-4 over the past four years, and an array of collegiate athletes--Michelle Rochinski will go down as a coaching legend.
Now, it's time for her to move on to the next phase of her career.
"I don't think Lake Creek is done, softball-wise," said Rochinski. "They're still going to be a great team. I'm looking forward to being able to sit in the stands and cheer them on. When I dropped the news to them, I let them know that I'm going to be their biggest fan."
"It's going to be hard for a little bit. But, I think I've made the right decision and I just think it's time."
Juan De Leon (VYPE)
Magnolia West is on the precipice of making history.
In their first appearance at the State Tournament, the Mustangs defeated Frisco Reedy 3-0 at the Dell Diamond in Round Rock, TX.
Had it not been for an unlucky single, with two outs in the seventh, senior RHP James Ellwanger would have secured a no-hitter in the Class 5A semifinal.
However, the Dallas Baptist-signee's electrifying performance on the mound featured 17 strikeouts, which was the key factor that punched Mag West's ticket to the season finale.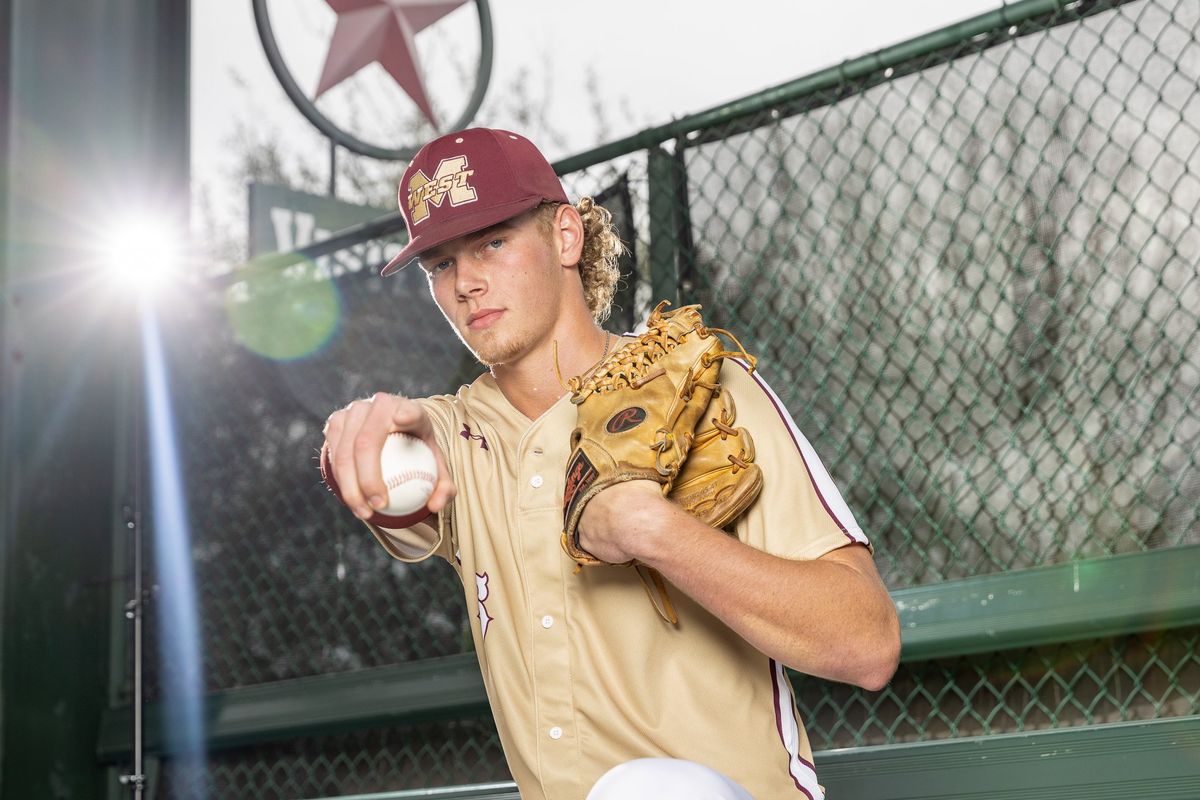 Sr. RHP James Ellwanger of Mag West BaseballJuan De Leon (VYPE)
"He [Ellwanger] was upset about that [narrowly missing out on a no-hitter], but he gave us a chance to win, which is what it's all about," said coach Travis Earles. "17 Ks is nothing to sneeze at, but he's such a competitive kid and he wanted it. He understands that the goal is to win though, and he accomplished that goal."
Fortunately for Mag West, they didn't have to play in the Final today, given that the 6A Semis are taking place. What has the team been up to, as they prepare to take on Argyle in the UIL-5A state championship, tomorrow at noon.
"We went to a local high school this morning, so that the team can practice and stay fresh," Earles said. "We got them fed and we came back up to the stadium to watch some baseball. Later on, we'll have a nice sit-down meal with the team, get them rested back at the hotel, and we'll be packed up and ready to roll in the morning."
The Mag West "Dirt Boys" have had quite the entourage throughout the postseason. Tomorrow's game will be no different.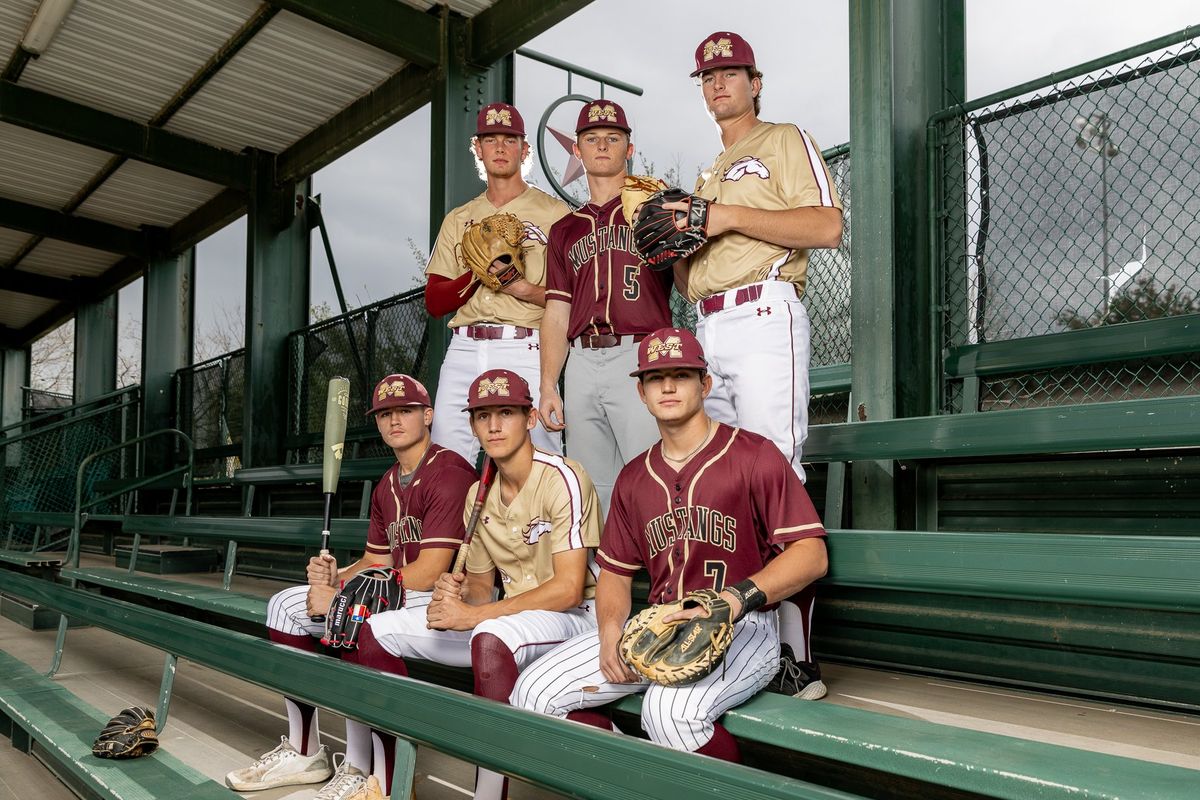 Juan De Leon (VYPE)
"We travel heavy here at Magnolia," said Earles. "It seems like the whole town is up here. I don't know who else is left there, to be honest–maybe they closed down some restaurants. But, our support from the community has been outstanding, and we hope we can finish it off for them."
For Earles, this is his first year as the Mag West head coach, and he has already led the team to the furthest point in school history.
For the seniors, this is likely the last game they will play alongside one another, which Earles acknowledged has been recognized in their final push for a championship.
"It's a bittersweet moment and our guys will try to enjoy that while we compete, but we all know that it's kind of coming to an end, so it can be a tough time," he said. "But, our guys are on a mission--it's like a business-trip mentality since we've shown up. We'll worry about all that other stuff once we take care of business."
With the End of the Softball season comes the VYPE HOU Public School Softball Player of the Year Fan Poll presented by Freddy's. VYPE HOU sorted through all of the stats from around H-town this season and has narrowed it down to some of the top athletes in the area. Be sure to vote for your favorite athlete out of the ones listed below!
Voting closes Friday, June 16th at 11:59 p.m. CST
Please note that the use of voting software or bots will result in a deletion of votes and a potential DQ from the contest. PLEASE try to keep this fair and fun for all involved!
All athlete polls and their content are only associated and created by VYPE Media and its staff. The content is not created or voted on by any corporate sponsor or marketing partner. Please contact VYPE Media directly if you have any questions, comments, or concerns around our Fan Polls.
The Freddy's Way: Enjoying great food without a long wait doesn't mean your meal has to be cooked before you order it. From steakburgers to sundaes, Freddy's makes food fresh after you ask for it because that's the kind of quality you deserve. Take a moment to catch up with friends and family; it's almost time to eat. Click here to see the nearest Freddy's location to you!
Join the #VYPETEAM
Get up to date news from all over the country!